More than 100,000 Church members, friends and invited guests are expected to attend the 183rd Annual General Conference of The Church of Jesus Christ of Latter-day Saints. Millions more will watch or listen to conference via television, radio, satellite and Internet broadcasts. Five sessions will be held Saturday and Sunday, 6 – 7 April 2013, in the Conference Centre in Salt Lake City.
(Watch general conference live.)
Tickets are required to enter the Conference Centre, where attendees will need to pass through a security check. Cameras, recording devices, weapons, food, backpacks, packages and large bags will not be allowed. A stand-by line for those without tickets will begin at the north gate of Temple Square.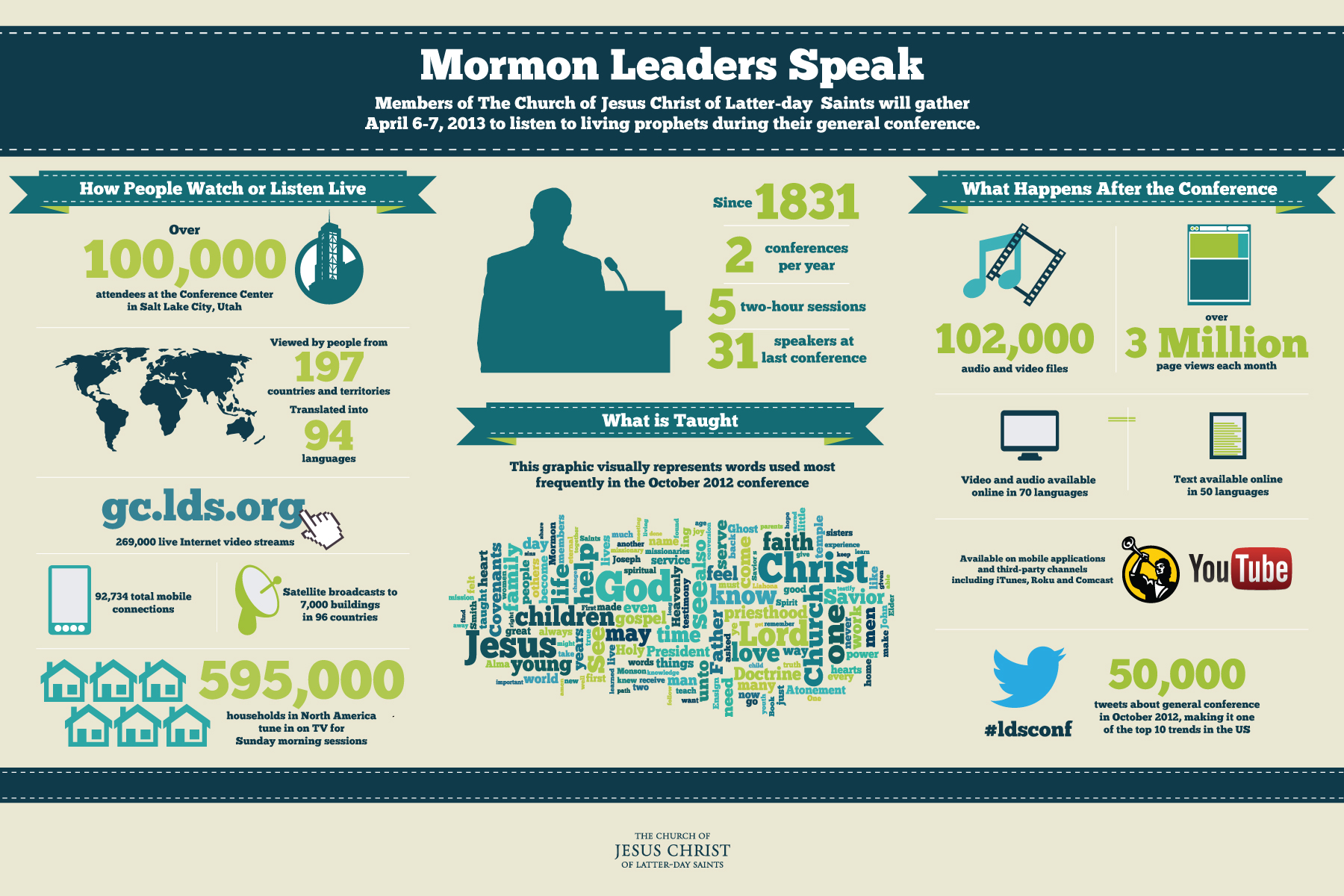 Information regarding audio and video streams via the Internet can be found at http://lds.org/general-conference. A detailed broadcast schedule of general conference can be found at www.bonneville.info. General conference, with the exception of the priesthood session, will be broadcast live on BYUtv. For additional information on availability in your area and rebroadcasts visit www.byutv.org.
Conference coverage, including photos, will be published throughout the weekend on MormonNewsroom.org. Additional information will also be posted on the Mormon Newsroom blog. Journalists, bloggers and others can get this material by going to those sites or following them on Facebook, Twitter, or Google+ or by subscribing by email.