The Church History Museum of The Church of Jesus Christ of Latter-day Saints will hold the 12th International Art Competition and Exhibition in the spring of 2022. Artists are invited to submit a piece of art centered on the theme "All Are Alike unto God" between Feb. 1 and June 1, 2021. 
The international, juried art competition is meant to encourage the creation of quality art by Latter-day Saints and to showcase their diversity in styles, techniques, media and voices.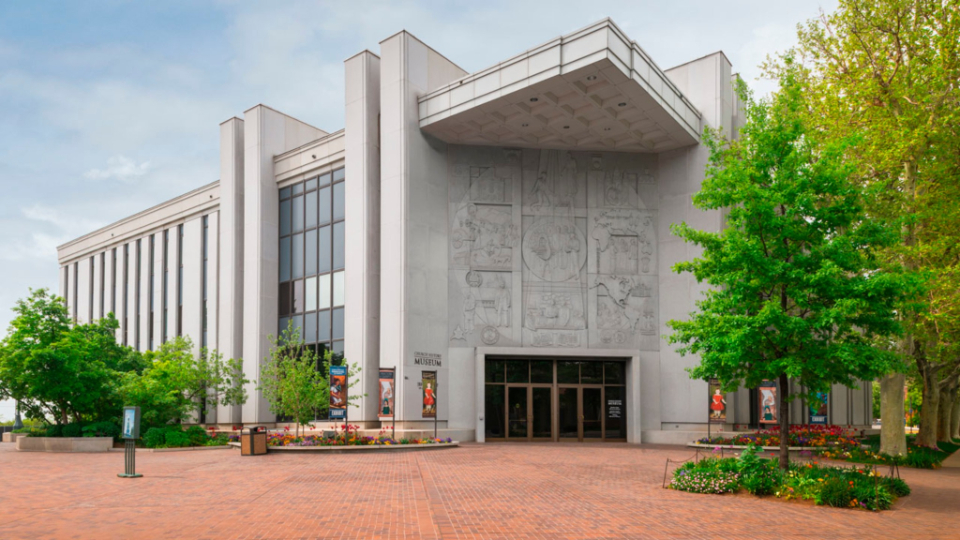 "With art, you can express your feelings and your convictions," Christian Fingerle, Europe Areas Manager for the Church History Department, said. "When you allow your heart to speak through your God-given skills, you will be able to express something that makes a real difference."
The contest is open to all members of The Church of Jesus Christ of Latter-day Saints above age 18. To participate, artists will need to submit a digital image of their artwork using the museum's online submission tool.
The museum welcomes a variety of cultural and aesthetic traditions, styles, and artistic media. Media may include painting, drawing, textile art, photography, printmaking, sculpture, glass, clay, ceramics, wood, leather, stone, metal, traditional and folk art, mixed media, multimedia, video, cinema and more.
The jurying process will be conducted by five individual jurors who represent diverse aesthetic training and expertise. The first round will include an evaluation of each submission from digital images and a statement from the artist. The second round will then assess the actual physical art pieces and determine which works will be selected for the exhibit.
Jurors will evaluate the artwork based on thematic alignment, innovation and artistic merit.
Merit and Visitors' Choice Awards will be selected by the jurors and the audience. Other pieces will be purchased with the purpose of developing the museum collection.
The Church History Museum, located in Salt Lake City, Utah, was started with a goal to represent the global membership of The Church of Jesus Christ of Latter-day Saints. It has held the International Art Competition every three to four years since 1987.
Laura Howe, art curator for the Church History Museum, hopes that this competition will help individuals feel that they are a part of a bigger family and that their unique perspectives and backgrounds are valued.
"It is important that all of God's children see themselves as part of the family of Jesus Christ," Howe said. "This art competition is a way to do that and to help people see that they are part of the Church and its history."
All members of the Church who are interested in sharing their art are invited to participate in the competition and come together with diverse artistic styles and cultural backgrounds to worship God.
"The artwork of everyone is welcome here," Fingerle said. "You don't have to be the winner of previous art competition, a celebrity or a professional. You just have to have a passion and a commitment to share an important message."
The art exhibition will run March through October 2022.
For more information about competition details, general rules, jurying process and awards please visit https://history.churchofjesuschrist.org/content/museum/competition-details.