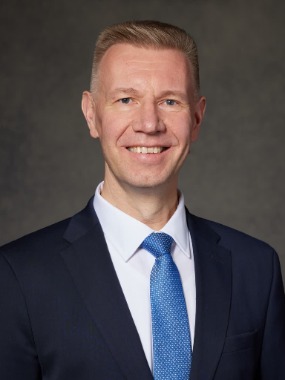 Live the gospel, do the right things, and serve with a smile are key ingredients in a recipe for a happy life for Elder Samuel M T Koivisto, newly called Area Seventy (senior leader) of The Church of Jesus Christ of Latter-day Saints in the Europe North Area. 

As a newly married couple Elder Koivisto and his wife, Anna-Maria, moved to Sweden from their native Finland. During the first month in his congregation in Sweden, Elder Koivisto was asked to accept a responsibility ('calling') to be a Ward Mission Leader, sharing the gospel of Jesus Christ with others. He replied that he didn't speak Swedish and he remembers being asked, "Did I ask you if you could speak the language or do you want to serve the Lord?"

The answer to that question has always been – "to serve the Lord." Elder and Sister Koivisto are currently serving as Mission Leaders in the Bulgaria/Central Eurasian Mission until 1 July 2023. Elder Koivisto has taught missionaries: "Everything is about the Saviour, Jesus Christ. Be the message – by living the gospel and following His example. He taught us to 'be of good cheer' (John 16:33).''

He adds, "In my new calling, I have been asked to testify of Jesus Christ and uplift others. I hope I can love, share, and invite people to come closer to Christ and feel the joy of the gospel. One thing I have counselled the missionaries is that when you align your will with the Saviour's, you will be blessed." 

Sister Anna-Maria Koivisto recognises that Elder Koivisto follows the recipe to be the message himself. She says, "I've known him since we were 15 or 16 years old. He lives the gospel, he smiles, he's friendly, and is kind to everyone."

Elder Koivisto served a mission in Toronto, Canada and has a master's degree in economics. He has worked as a Director in real estate, and with a financial software company. He enjoys skiing, hiking, and outdoor sports with his wife Anna-Maria. They have three grown children living in Finland and one grandson.

Through prayer, invitation, and encouragement, Elder Samuel M T Koivisto will strengthen and bless the Latter-day Saints and friends through his service in the Europe North Area and it will all be done with a cheerful heart and love for the Saviour.