 Today Elder Timothy J. Dyches joins the Europe Area Presidency as the second counselor to Elder José A. Teixeira, President of the Europe Area of The Church of Jesus Christ of Latter-day Saints. He will replace Elder Kent F. Richards at the Europe Area headquarters in Frankfurt, Germany. Elder Richards has served in this capacity for one year and will fulfill further assignments in Salt Lake City, Utah.
Elder Timothy J. Dyches was called to serve in the Second Quorum of the Seventy at the semi-annual general conference of the Church on April 6, 2013. Elder José A. Teixeira continues to serve as the Europe Area President, with his first counselor Elder Patrick Kearon.
A Seventy is one of the ordained offices of the Melchizedek Priesthood, the higher order of the priesthood. Seventies have a special call and ordination to preach the gospel and serve as "special witnesses" of Christ to the world.
Elder Timothy J. Dyches has served as a full-time missionary in the Germany South Mission, president of the Oregon Portland Mission, and in other various church capacities. Elder Dyches earned a bachelor's degree in university studies from Brigham Young University and received a medical degree from Washington University Medical School. He was an ear, nose and throat surgeon in private practice and was in senior management at a national surgical management company.
He and his wife Jill Elizabeth Dudley have three children and resided in Reno, Nevada before moving to Frankfurt am Main.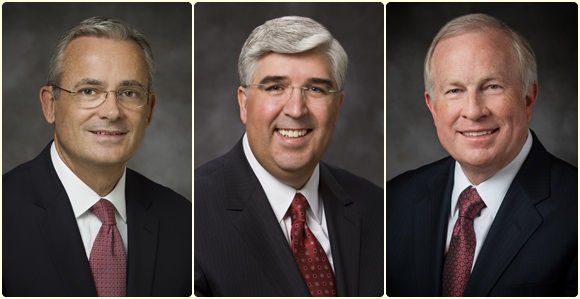 Europe Area Presidency: Elder Patrick Kearon, First Counselor; Elder José A. Teixeira, President; Elder Timothy J. Dyches, Second Counselor