Fear of being infected or bringing the virus home, physical and mental exhaustion, managing anxieties, and staying safe are just a few of the concerns and challenges doctors, nurses and medical professionals experience while providing care during the COVID-19 pandemic. Latter-day Saint healthcare workers throughout the United Kingdom find strength in their Christian faith to face these concerns and care for others during this unprecedented time.
"Life for everyone changed overnight," said Dr Ros Lucy, a general practitioner in Leighton Buzzard and volunteer at the Friendship Centre for Refugees in Wembley, north west London. She said that the early weeks of COVID-19 were very stressful and as physicians "we had to change and adapt with the ever-changing daily guidelines from the government & health authorities."
"The change of working from face to face consultation to telephone consultations; constantly listening, trying to pick up cues that would be easy in person but so hard over the phone, worrying 'was I missing something,?' was exhausting," said Dr Lucy.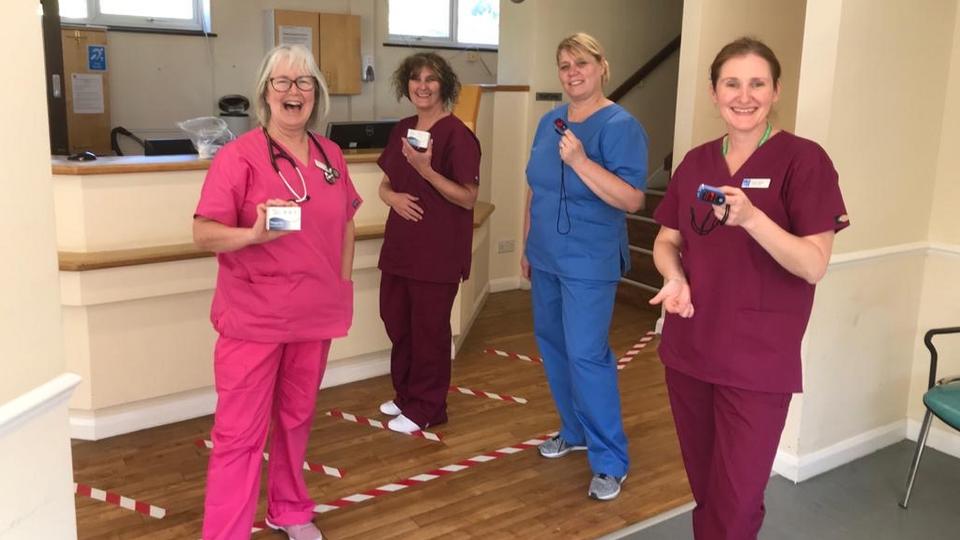 Dr Lucy is part of a large practice serving 18,000 patients with six other partners. She credits her faith and her colleagues for getting her through this difficult time. In a business meeting with other physicians, it was evident that the practice was struggling to cover the needs of patients. Dr Lucy asked the partners, all from different backgrounds, if she could "say a prayer and petition God" for help through this time. Her partners were supportive and told her, "If it is important to you, it is important to us."
On two separate occasions, Dr Lucy was able to share her faith and beliefs when "a colleague looked me in the eye and said, 'Ros, should we be worried?''' She mentioned to her co-worker that many Latter-day Saint teachings had assisted in preparing for the pandemic, as we follow a prophet of God. There was spiritual preparation through home-centred church and physical preparedness through food storage, which "has been encouraged for years."
She said that because of this physical preparation, "As the shortages of pasta, rice, flour, tinned food and toilet rolls took hold, we were able to give some of [our] storage to our neighbours in need."
Regarding church at home "I have found it a deeply spiritual experience choosing when we partake of the sacrament and renew our covenants," she said. "We usually have it in the evening, this has made it more meaningful and impactful, as it was a conscious choice, not done out of habit or tradition."
Andrew Chalmers' speciality is infection prevention and control. He is a Consultant Nurse and Deputy Director at an acute district general hospital providing services in Southport, Ormskirk and the surrounding areas.
"People still need help and we as healthcare workers and providers need to give that help, but now we are dealing much more with people's fears and anxieties; this includes patients, relatives and staff," Chalmers said.
"The symptoms of this disease may be insignificant, or they may put you in the Critical Care Unit or worse, so understandably people are frightened."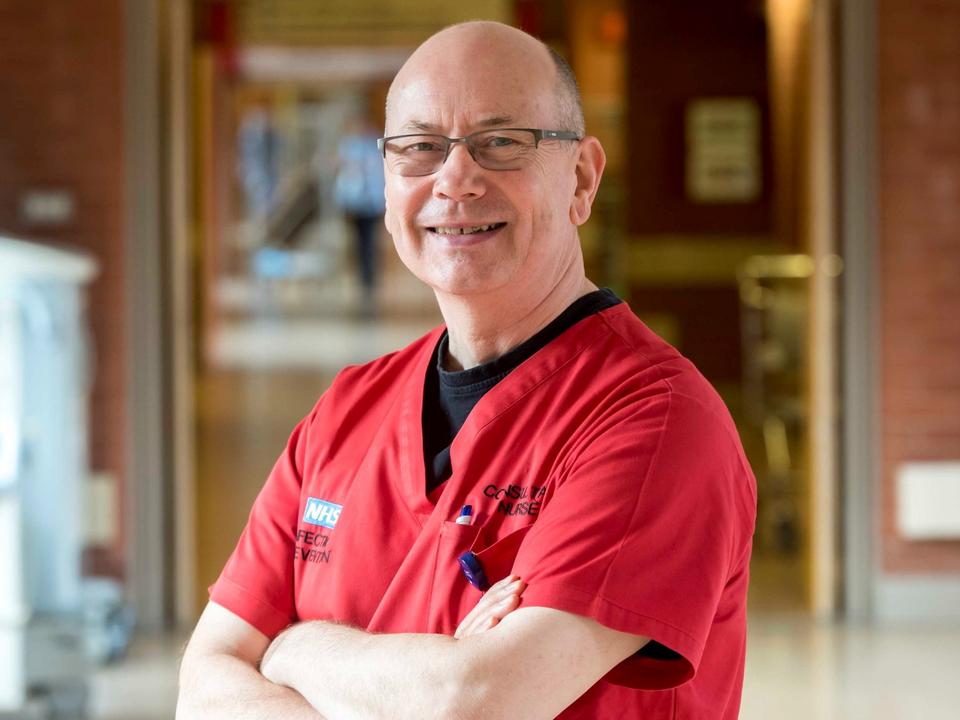 "We have out of necessity needed to innovate, hence visitors/relatives visit remotely through social media platforms, [and] relatives receive daily updates from a team of nurses who have taken on this role," Chalmers said. "Social distancing and personal protection equipment (PPE) use has physically created barriers, however there is a sense that as patients and staff we are all in this together and compassion and humour help to carry us through – hopefully we are becoming better listeners."
He said, staying calm, supportive and positive to "figure out how best to care for people safely so that no one was put at risk" are also key to caring for others during the pandemic.
"The scriptures and prayer have been a constant source of strength to me," said Chalmers. "It's also been a great blessing . . . to have church at home with just me and [my wife] Sandie – these are moments of inspiration and healing as we partake of the sacrament together."
Eleanor Turner is a medical student studying to become a midwife at Keele University.
"When the virus broke out, my university shut down . . . [so] I enrolled to work in my local hospital as a ward services officer helping keep the spread of the virus down," Turner said. "I have worked on many wards from cancer to COVID-19. Because [patients] can no longer have visitors, I am often the only person they see so I sit with them and let them tell me about their feelings and stories just to brighten their day."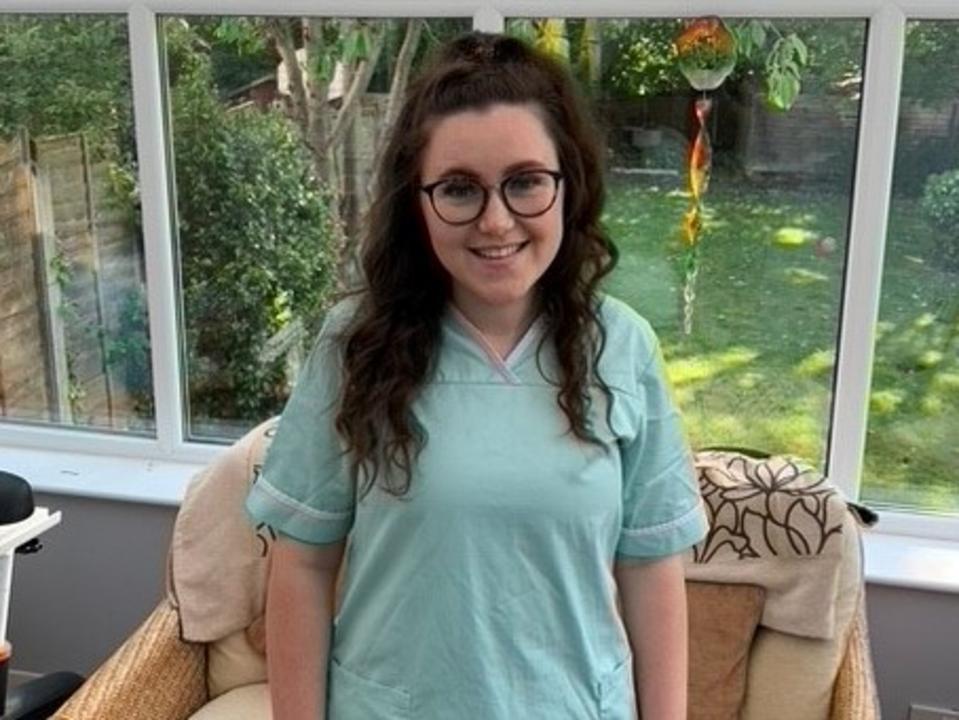 The protective equipment served as a big difficulty for me. I was allergic to the materials used and often left with large marks across my face. The heat also was working against us; working on the wards covered in suits, visors and masks made everything a lot harder."

Her work situation "made seeing my family a lot harder. My grandma was very sick, and my father had recently recovered from cancer and so having two people I really wanted to see but didn't want to risk infecting was hard."

She added that her faith and perspective helped her through difficult times at work.

"Seeing people so ill and often seeing people that . . . have sadly passed on [is hard]. But having the knowledge and understanding of where they have gone, and that one day they will [have the opportunity to] see their family again without the pains and suffering they have in this life, is a real comfort to me."

Regardless of a person's profession or situation, drawing upon Christian beliefs and practices can sustain us and enable us to help others through difficult and trying times.