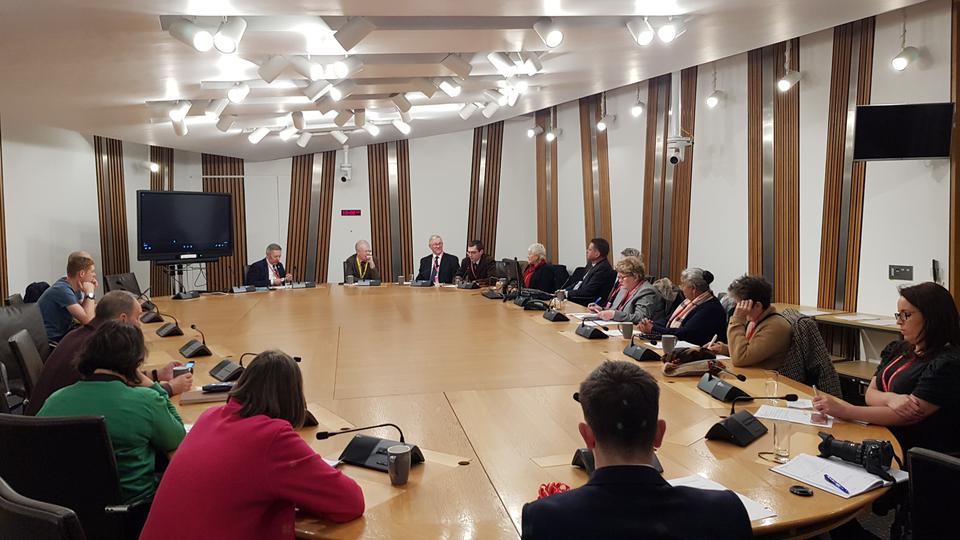 The church was recently invited to address an influential Cross-Party Group on Freedom of Religion or Belief at the Scottish Parliament in Edinburgh.
The event was hosted by John Mason MSP, Murdo Fraser MSP and Maureen Sier – Director of
Interfaith Scotland. Brother Daryl Watson, Director of Public Affairs and Communications in the UK, addressed those in attendance on the early persecution of members of the church and also shared the church perspective on Religious Freedom or Belief.
In his remarks on the early challenges church members faced Brother Watson shared a number of
events from church history including the persecution suffered in Missouri, the infamous
"extermination" order, the imprisonment of church leaders and also the martyrdom of Joseph and
Hyrum Smith in 1844.
Brother Watson also shared the story of Elders John Ingles and Thomas Finlayson, from 1922 in
Edinburgh. Whilst leading a meeting, over 100 Edinburgh University students burst into the meeting, taking the two Elders from the meeting to tar and feather them in a similar manner to what happened to early church leaders in America. He went on to share a number of his own stories
growing up in the church in Scotland.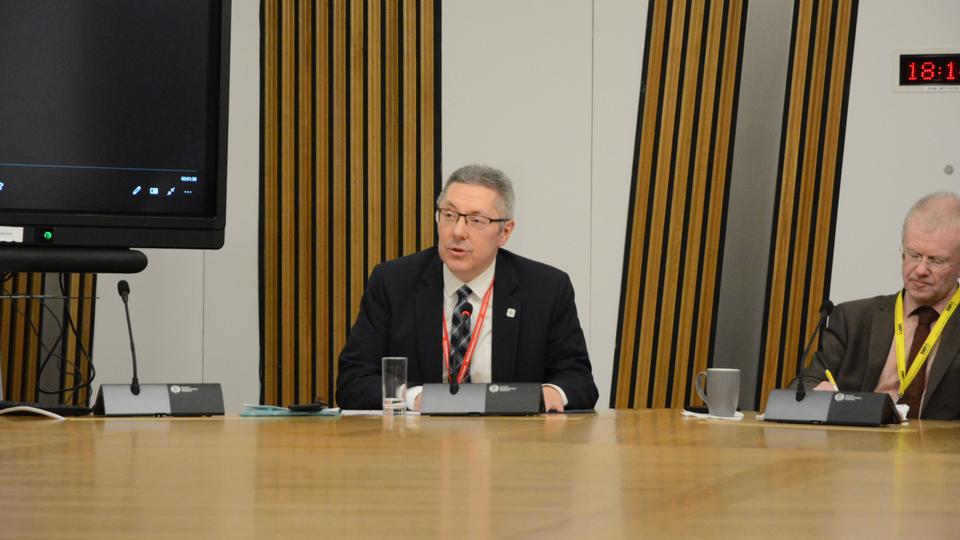 On the topic of Freedom of Religion or Belief, Brother Watson referenced Elder Patrick Kearon:
"Healthy societies run on trust, confidence, and a sense of safety. With freedom of religion and
belief, people feel safe in their deepest convictions and can express and exercise them publicly. The
great enemy of religious freedom is estrangement and alienation. When a society or government
divides people based on what they believe, how they think, the words they say, whom they worship,
or the manner in which they worship, common ground is lost, and life together becomes a battle.
The test of a pluralistic society is to achieve unity without diminishing the diversity within it."
Quoting the 11th Article of Faith Brother Watson stated that Latter-day Saints believe in defending
the religious freedom of others just as readily as their own and then referenced Joseph Smith's
statement "I am bold to declare before Heaven that I am just as ready to die in defending the rights
of a Presbyterian, a Baptist, or a good man of any other denomination….it is love of liberty which
inspires my soul—civil and religious liberty to the whole of the human race."
The Cross-Party Group meets regularly in the Scottish Parliament at Holyrood, to discuss and
consider how to promote freedom of religion or belief for any and all.