A newborn, a health care provider, a police officer, a paramedic; all safer with visors quickly manufactured in Spain. University of Valencia professors and staff volunteered their expertise and coordinated manufactured splash protection visors using 3D printers. Latter-day Saint Charities, the global humanitarian organization of The Church of Jesus Christ of Latter-day Saints helped finance more than nine thousand protective visors to combat COVID-19 in Valencia, Spain.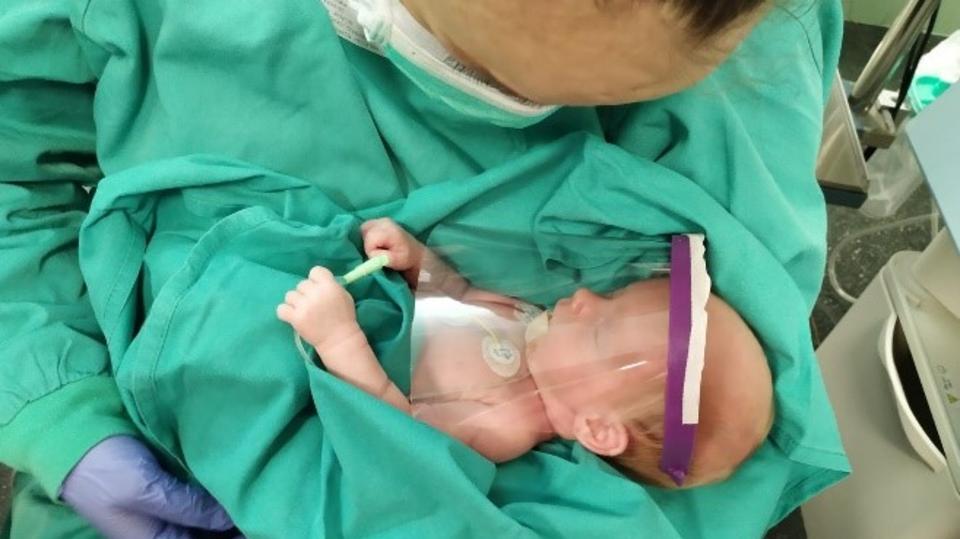 Visors were manufactured rapidly and distributed to hospital health care workers and first responders in urgent need of protective devices. The project was supported by the Ministry of Health of the Generalitat Valenciana (local government) for the disinfection of all the material in the former Hospital La Fe de Valencia facility.
The COVID19 University of Valencia team expressed its appreciation for the assistance it has received in the manufacture of projective visors as follows.  "On behalf of all the people who have been organizing this popular initiative, I would like to convey… our personal thanks, in addition to the institutional. Thanks to all the people and entities that have made us donations that have allowed us to buy the necessary equipment."
Latter-day Saint Charities also helped fund the purchase of materials for the manufacture of face shields using 3D printers by a separate network in the city of Seville, Spain.