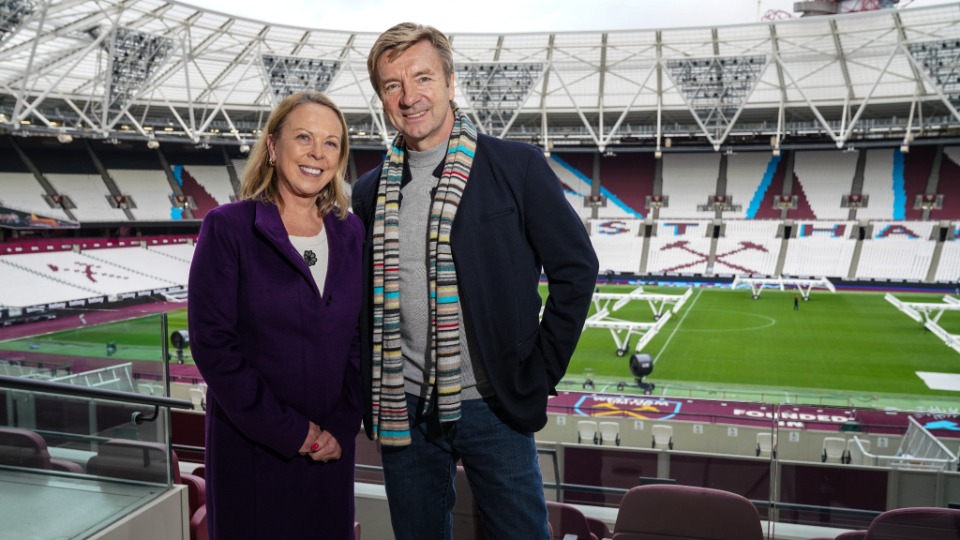 Ice Dancing Olympic Gold Medallists Jayne Torvill and Christopher Dean are known worldwide for the grace, artistry, and perfectly synchronized movements of their 1984 Olympic performance. Little did they know that another kind of exact match awaited them 38 years later.
That perfect alignment came this time by way of family – searching Christopher's family history through genealogy and DNA to discover that he has living relatives on his mum's side in Utah, USA, who were previously unknown to him.
The team at the ITV network programme DNA Journey contacted Wendy Passey, in Utah, indicating that she was related to a British celebrity and a Zoom call was organised with the production team and the large American family of relatives.
Christopher's story and Wendy's story merged when Jeremiah Stokes of England joined The Church of Jesus Christ of Latter-day Saints in the 1850s, emigrated to Boston, and made the difficult trek across the Great Plains with other early Latter-day Saint pioneers to Utah.
Wendy explained, "The reason why these great English ancestors left their beloved homes and country was because of the religious truths they found in the Church."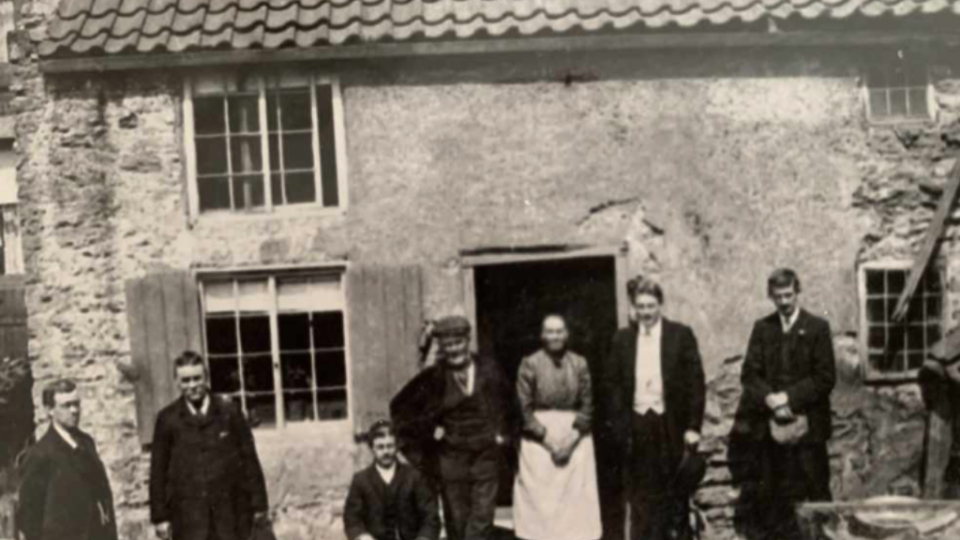 The production team scheduled a meeting with Wendy's and her sibling's families. Soon after, her brother David Acheson and his wife Barbara were on their way to the UK from their home in Utah. At that stage, neither they nor anyone else in the family knew who the British celebrity might be.
Once in England, it was revealed to the Achesons who the British celebrity was, and they were excited to learn of their connection to their famous cousin, Christopher Dean.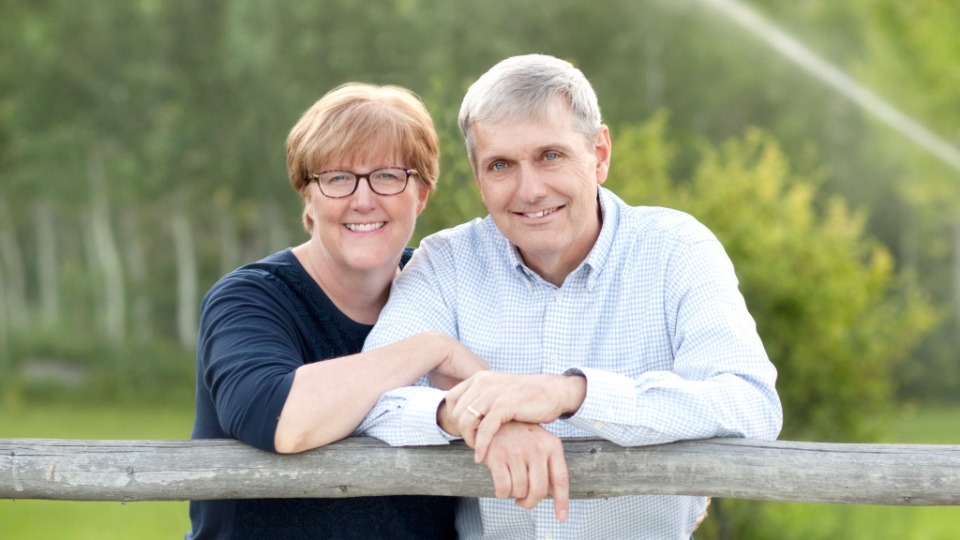 David recounts how the spirit of family was so strong with Christopher, as the cameras were rolling. "With a hug and a smile, we felt like we were old friends. I can't describe how comfortable and easy it was. Chris is wonderful, warm, and natural. He put me at ease as we talked about our family lines and where they connect. We were joined by Jayne Torvill who is as welcoming as Chris. We were like both family and friends."
Then another surprise happened with a live feed being set up in Utah with Wendy Passey and more family. Viewing a screen with as many family members as could be seen at once, Wendy describes Chris as being happy, surprised, and a little overwhelmed to learn he had so many cousins. To Chris's recollection, he had never met a single relative on his mum's side. Wendy even invited Chris to the family reunion in Colorado this summer with a food assignment – potato salad.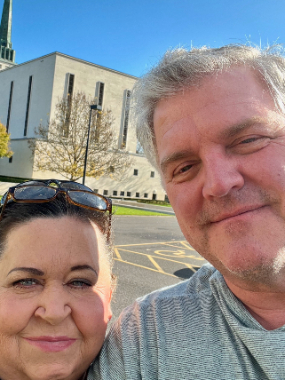 While visiting a little longer after the shoot, David was thrilled when Chris handed his mobile to David with the request, "Please put your contact information in my phone."
David says, "You think your heart is already full, surrounded by the family you have known and loved always. Then the Lord presents an experience such as this one – the opportunity and blessing of discovering a new family member. Our hearts are filled with more love, as if that were even possible."
He continues, "How I love the connection, the strength, and the spirit that family brings. Through this experience I feel the truth of how turning our hearts to our fathers is essential. Family history work is not really work at all – it is the definition of joy."
DNA Journey can be viewed on ITV. Also check #DNAJourney.