Recently, Elder Jeffrey R Holland, member of the Quorum of the Twelve Apostles of The Church of Jesus Christ of Latter-day Saints, tenderly reflected on his time spent in England. He joined current and former members of the Solihull Ward (congregation), Birmingham Stake (diocese) and members of the 10 stakes within the England Birmingham Mission, as they commemorated the 25th anniversary of the dedication of the Solihull Chapel at an online devotional.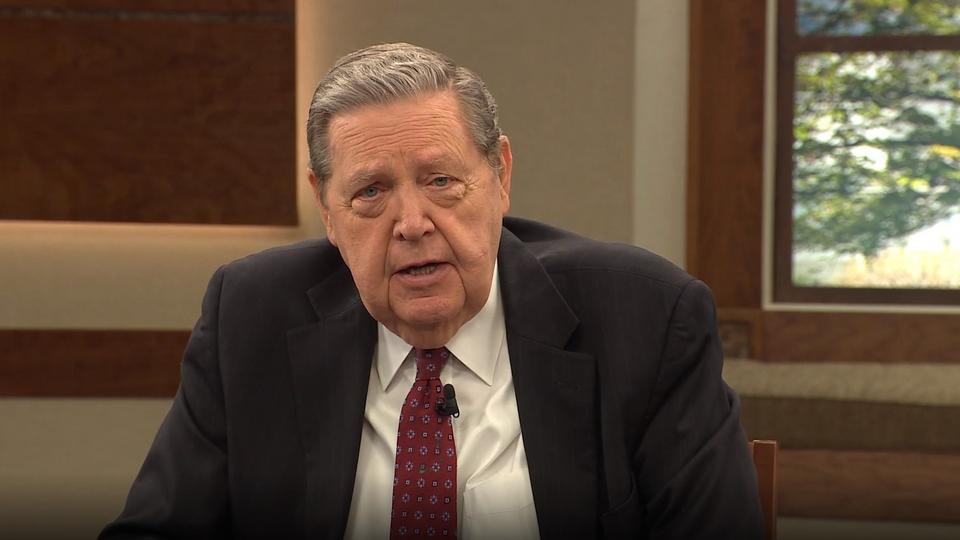 Elder Holland told the British Latter-day Saints, "I love you, and honour you, and these tears are in your behalf. They are tears of memory, and gratitude, and love."
Other Church leaders present at the devotional included: Senior President of the Seventy, Elder Patrick Kearon; Area Seventy, Elder Martin Turvey and Sister Debbie Turvey; England Birmingham Mission President, David Hughes and Sister Lisa Hughes; Birmingham Stake President, Paul Wilkinson; and Bishop of the Solihull Ward, Hesekaia Fakatou, who conducted and shared brief remarks at the meeting. President Wilkinson introduced Elder Holland and Elder Kearon, and Sylvia Phillips and Sian Davies of the Solihull Ward offered the invocation and benediction respectively.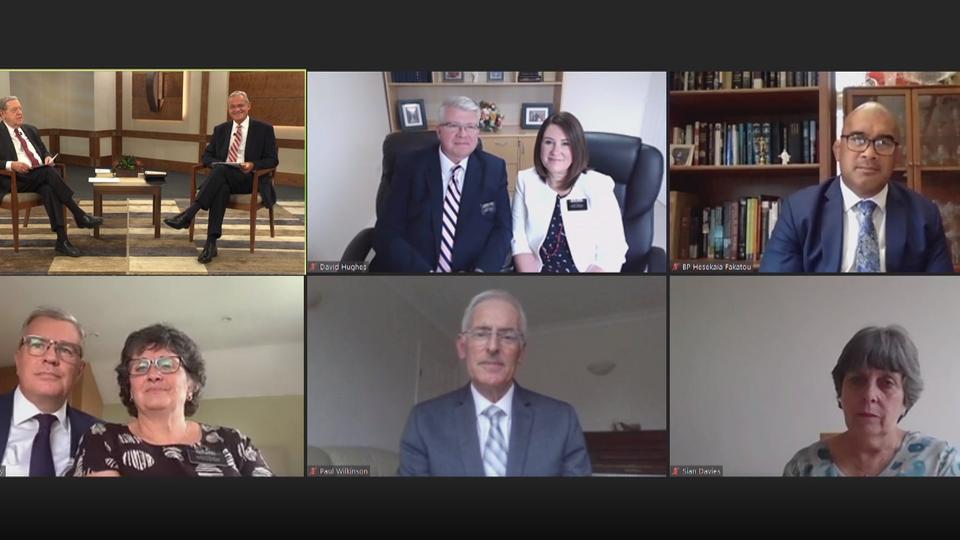 Elder Holland's ties to the British Isles run deep. He served as a young missionary in the British Mission and shared appreciation for this time of growth. "I was born in the United States of America physically, but I was born to spirituality and eternal life in the United Kingdom," he said.
Many years later when Elder Holland served as the President of the Europe North Area, he attended the Solihull Ward with his wife Patricia, and son David from 1990 to 1993. The following year Elder Holland was ordained to the Quorum of the Twelve and felt it an honour to return to England to dedicate the Solihull Chapel in 1995.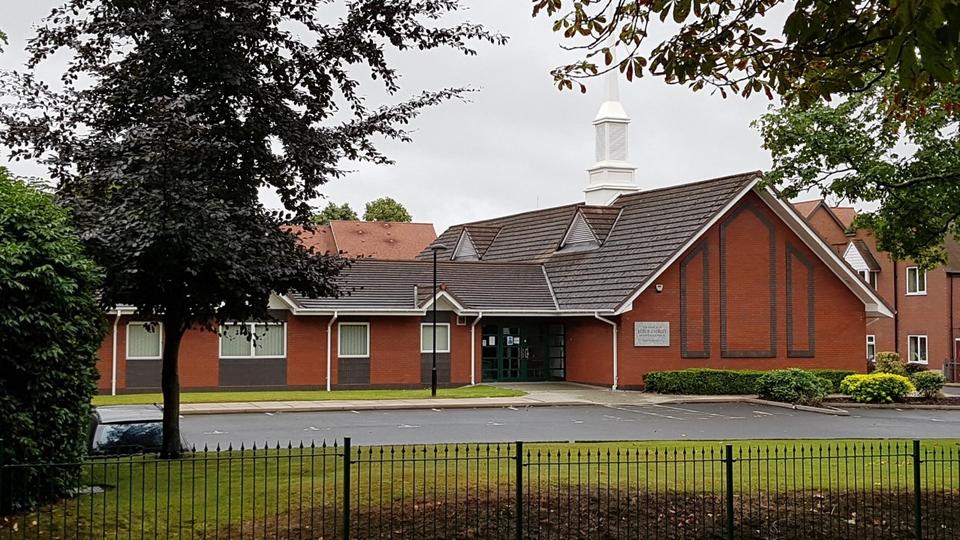 Sylvia Phillips, a longtime member of the Solihull congregation, has fond memories of the Hollands when they lived in England. She said that both Elder and Sister Holland had a way of helping everyone around them feel loved.
"For me, the devotional was a way of reconnecting on every level," Sylvia said. "Spiritually and personally. It felt good to look back. It was as if our shared memories shined brighter than ever before and gave me a renewed hope for the future."
Marion McLaverty, her husband John and their family also worshiped in the Solihull congregation with the Hollands. She reflected that although Elder Holland had many responsibilities as the President of the Europe North Area, "there was no distinction" between the Hollands and the members. "They took on assignments, joined in activities [and] when available Sister Holland was called upon many times to play the piano."
Marion added that on one occasion when she was feeling unwell, Sister Holland showed her love by coming to check on her. "They were perfect examples of the gospel of Jesus Christ in every way."
Elder Holland invited Elder Patrick Kearon to be his companion speaker at the devotional. Elder Kearon has served as a General Authority Seventy since 2010. He was born in Carlisle, England, joined the Church as a young single adult, and would later go on to serve in many callings including President of the Bristol England Stake.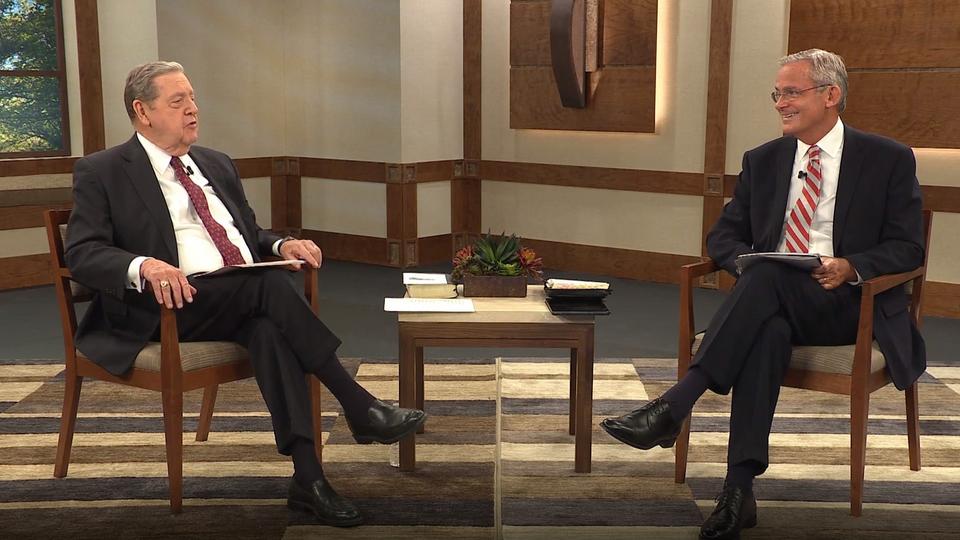 Both spoke of the pandemic which has brought uncertainty and challenges to individuals and families.
Elder Kearon shared his concern of "the fear in people's hearts that comes and goes, with some it stays there." He said, even with these fears, "we can find peace in troubled times" when we follow the example of our Prophet, President Nelson, "who is constantly calm, constantly at peace."
As part of his remarks, he showed the video, 'Men's Hearts Shall Fail Them,' where President Nelson recounts his experience of being on a small plane when an engine failed and spiralled downward, causing fear and panic among the passengers. The Prophet was calm and not afraid and reflected, "I thought through that experience, if you've got faith you can handle difficulties, knowing that with an eternal perspective, all will be well."
President Nelson continued, "To the individual who is weak in the heart, fearful in the heart – be patient with yourself. . . Don't demand things that are unreasonable, but demand of yourself improvement. As you let the Lord help you, through that he will make the difference. I'm so grateful for the gospel of Jesus Christ that allows me that kind of strength in these tumultuous times."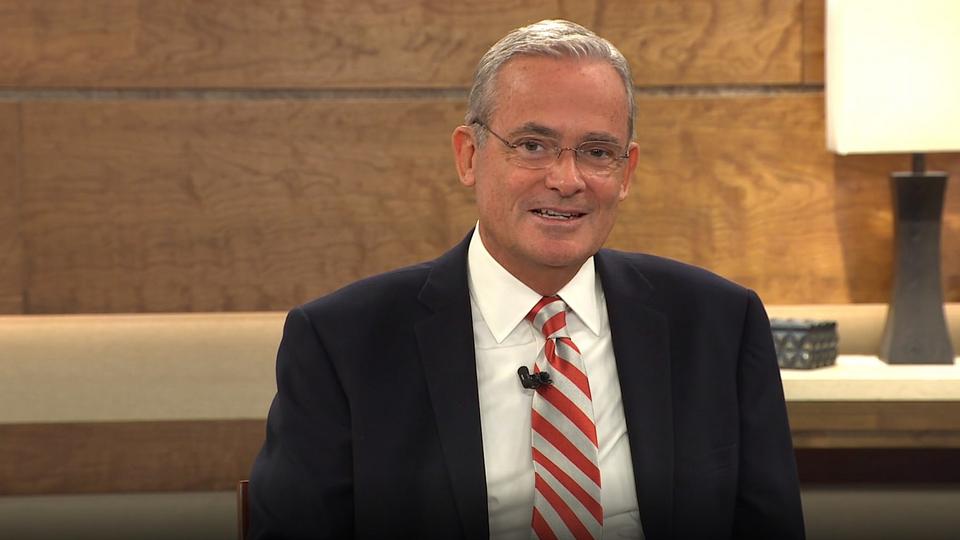 Elder Kearon said, "To those who have drifted, come back. To those who are fearful, listen to the Prophet. To those who are hurting, our Saviour brings us peace in our bereavement, in our loss, in our sin, in our pain, and He wants joy for you."
Elder Holland spoke of earlier times in England when in the 1600's a king was executed, Parliament was in chaos, typhus ravaged the island, and the plague soon followed.
When serving as Area President and living in Solihull, he came across an inscription on a church in Leicestershire which read, "In the year of 1653, when all things sacred were either demolished, or profaned, Sir Robert Shirley built this church, whose singular praise it is to have done the best of things in the worst of times, and hoped them in the most calamitous."
Elder Holland added, "This is the time for our best effort, not our worst. This is a time for our greatest hope, not a retreat into calamity. We're going to be okay. Everything's going to be alright. This will pass."
"Everybody has troubles," he said. "Everybody feels a little broken in life. . . Broken things are made whole. That's the story of the gospel of Jesus Christ. It takes broken clouds to nourish the earth. It takes broken earth to nourish grain. It takes broken grain to make bread, broken bread to nourish us . . . Things are broken in order to be whole, in order to give life. And the most precious broken thing of all was the broken heart of the Son of God."
"The Saviour asks us for a broken heart and contrite spirit. That's what we need to be prepared to give. That's what our sacrificial gift is supposed to be," said Elder Holland.
He also invited those who have distanced themselves from the Church to return, "If there's anybody listening, who was with us and is not now, please, please, come back."
Sue Moraes, a young adult from the Harborne congregation, Birmingham England Stake returned to Church activity a few years ago. She said that Elder Holland's heartfelt messages to members who no longer associate themselves with the Church resonated deeply with her. She said, "It's important [for us] to treat those members with the same love and care as he demonstrated."
Elder Holland's message of love and hope encouraged Latter-day Saints to keep going and remember that regardless of their situation, God wants to bless His people.
He shared the words of the English poet John Donne who wrote, "We ask our daily bread, and God never says, 'You should have come yesterday.' . . . No, he says 'Today if you will hear [my] voice, today I will hear yours.' . . . If thou hast been benighted till now, wintered and frozen, clouded and eclipsed, damp and benumbed, smothered and stupefied till now, God yet comes to thee, not as in the dawning of the day . . . but as the sun at [full] noon, to banish all shadows . . . All occasions invite His mercies and His times. All His times are His seasons."
"If you have a marriage in trouble, it could be healed right now," Elder Holland said. "If you're going to help [a] child, or spouse, or parent get closer to the gospel, it can happen right now. If you want to help the missionaries, you can do it right now."
Speaking of earlier times of growth and missionary work in the British Isles, Elder Holland said, "This is something from my heart, from as long as I've been associated with Great Britain. We must not think that somehow the work is over – the work has only begun. The blood of Israel has not been tapped in the UK."
Sylvia Phillips said, "Elder Holland's message helped me fully appreciate our heritage; the part we played in Church history, what we still do today, and what we can do in the future."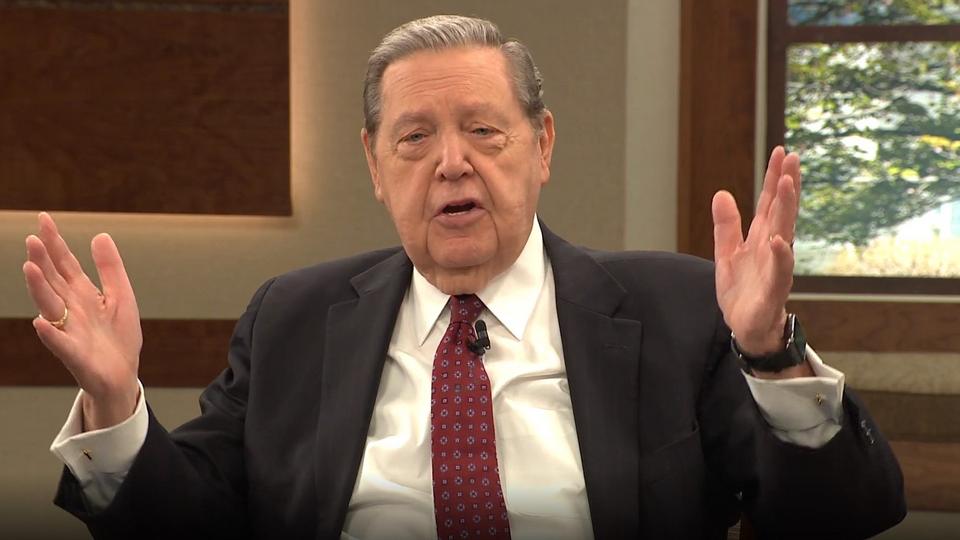 "Let's have a member-motivated missionary force like we've never had in the history of the UK," Elder Holland said with enthusiasm. There are countless people "waiting to come into the Church in the UK. It has always been that way, [as] it was from the beginning."
"To know that there are still many to be converted [and] are ready to receive the word is amazing," Sue Moraes said. "There's much to be done, but it's great to know that our efforts will bear fruit in the future."
In closing, Elder Holland shared the words from William Blake's hymn, 'Jerusalem' as he did when the Solihull Chapel was dedicated 25 years ago. Visual images accompanied his recitation, reminding listeners of the devotion of British Latter-day Saints to the Church. They included: the dock at Liverpool, Gadfield Elm, Benbow Pond, Hyde Park Chapel, the River Ribble, the London and Preston Temples and others.
The last verse of the inspiring hymn is as follows:
"I will not cease from mental fight,
Nor shall my sword sleep in my hand
Till we have built Jerusalem,
In England's green and pleasant land."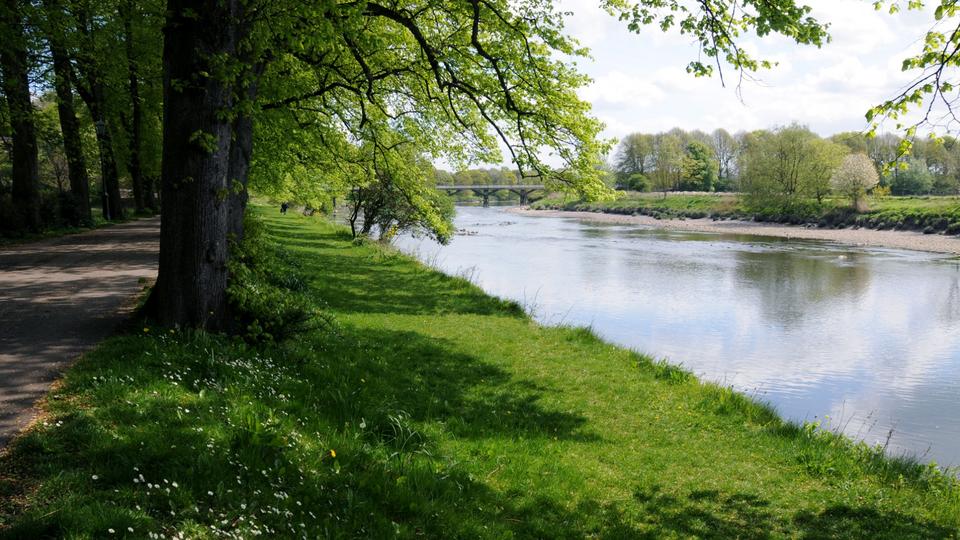 "I wish I could come back and walk that island, and enjoy that rain, and knock on doors if I have to. To tell people what I believe and what will make them safe," said Elder Holland. "I leave my love and my blessing, and my Apostolic promise on you that all will be well. The answers to our troubles, and the promises that we need, are all in the restored gospel of Jesus Christ."