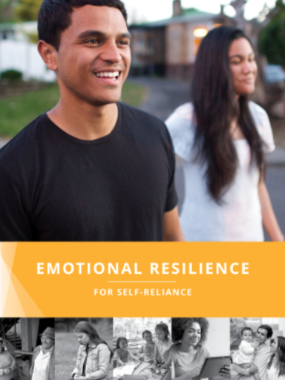 Just as our physical body needs exercise to stay strong and healthy, our emotional self needs to be trained and cultivated. Strengthening our emotional skills helps us have peace and joy despite adversities in life.
The Church of Jesus Christ of Latter-day Saints has recently released a new course on "Emotional Resilience for Self-Reliance." The new programme is being piloted in the Europe Area of the Church. Congregation members in the Coventry area are invited to participate in the pilot program beginning 7 March.
Jonathan Maxwell, leader over those congregations, expressed his enthusiasm for the opportunity the new course offers, "I am hopeful that this course can be helpful for any members whether they think they have a problem or not."
Participants in this course will learn spiritual and practical skills to help better care for their mind, body and emotions. The 10-week course will also cover basic skills to more effectively manage life's challenges and disappointments. During the workshops, virtual small-group discussions are planned, including healthy thinking patterns, dealing with emotions, building healthy relationships and providing strength to others.
President Maxwell, who is also a family doctor, sees a great need for such a programme at this time. "Things related to Covid 19 have taken a massive toll on individuals and families throughout the UK. I have seen this at church and in my work as a GP. The course is designed to help people build on the positives that we all have."
To learn more about the "Emotional Resilience" or other "Self-Reliance" programmes, please contact The Church of Jesus Christ of Latter-day Saints in your area. Information on this and other programmes can be found at
https://uk.churchofjesuschrist.org/welfare-self-reliance-resources-home and
https://forms.office.com/Pages/ResponsePage.aspx?id=s-7mYddfqkquPGHo3rCbecq6ATNCaMFGviwHReSBMq5UMTkzQllIMDE5UDZSUDY1U1RDRVdXMTk0RS4u