Due to stay-at-home orders put in place to minimise the spread of COVID-19, the England London Mission of The Church of Jesus Christ of Latter-day Saints recently held it's monthly "Why I Believe" devotional online. At the event, Revd Dr Andrew Teal, chaplain, fellow, and lecturer at Pembroke College Oxford; new members of the Church; and musicians all shared messages of hope in Christ. To date, their words and music have reached more than 32,600* people from 45 countries across the world including South Africa, Japan, Thailand, Bangladesh, India, Chile, Tonga, Norway and many other nations.
David and Sister Deb Checketts who oversee the mission welcomed viewers to the virtual meeting from the mission home in London. Under normal circumstances, the monthly devotional rotates between chapels across London and in cities throughout the mission.
"It is remarkable that during this time of isolation, members and friends of the Church are able to meet together and be spiritually strengthened," said President Checketts. "Faith in Jesus Christ changes lives, and I am grateful to those who shared their personal witness of Him."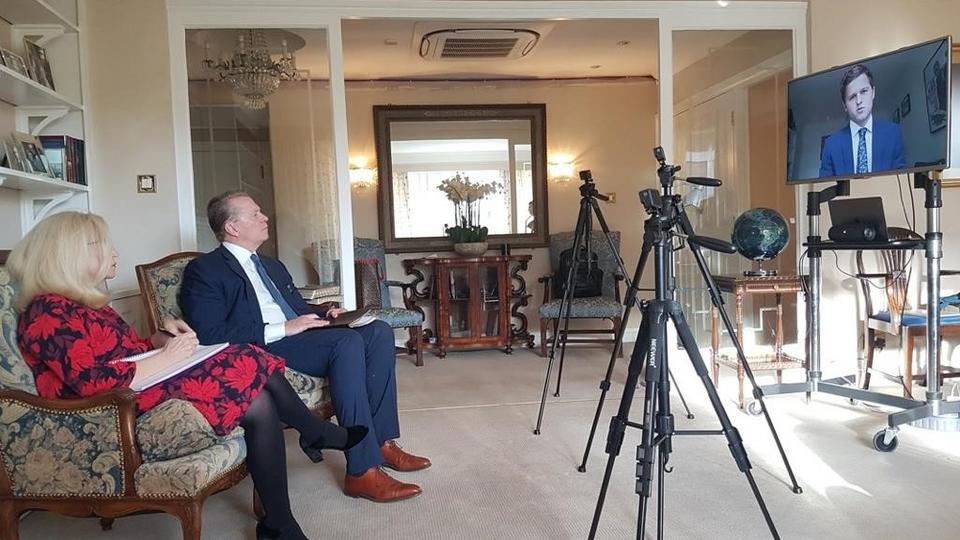 Revd Dr Andrew Teal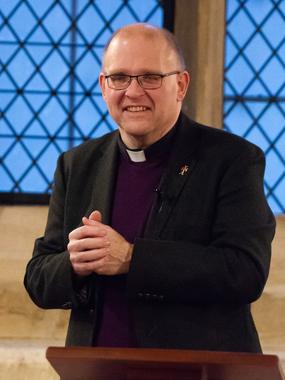 A highlight of the meeting was a message from Revd Dr Andrew Teal. He spoke of his respect and admiration for Russell M Nelson, President of The Church of Jesus Christ of Latter-day Saints, and about President Nelson's message of hope and optimism at General Conference in April.
Revd Dr Teal encouraged all to not only "properly prepare our physical storehouses" during the lockdown, but to fill our "spiritual storehouses too, [with] faith, truth, and gentleness, and mission; and [a] daily starting again."
"Ultimately, the way we are reacting to this will help us to grow more like the Lord Jesus Christ; more fully in his image, and it will bring and promote in us that desire, and that deep knowledge of comfort and peace; as we hear Him," said Teal.
He also spoke of the opportunity for Christians to build bridges of respect and love with others and his plans to spend a term at Brigham Young University in the future to study and participate in the university's honour code, including attending church services and following the Latter-day Saint health standard, the Word of Wisdom. He hopes that through this experience he will "encourage others to comply with their honour codes; to encourage people of faith to follow their tradition."
He concluded his remarks by expressing appreciation for the missionaries who continue to invite "everyone without exception, wherever people have been; whatever they have done; to trust and travel through the endeavour and hope [and] failure; to the Lord Jesus Christ who will be at our side and the power of the infinite Atonement will redeem all things, and all people."
Former atheists find faith
Two of the new members who spoke told of their journey from atheism to finding joy in Christ.
Dylan Kulmayer of the St Albans congregation said, "I was just so certain in my heart that God wasn't real. And so angry at anyone who expressed faith in Him."
He added that he was at the lowest point of his life, faced with "extreme difficulties and personal woes that were very hard to deal with." He questioned who he had become and said, "I realised that I would do anything to get out; out of this way of life that I created for myself. I was repenting without realising it."
"My heart was truly broken and Heavenly Father stretched his arm across the universe and touched my soul and I felt the most profound sense of forgiveness and love that I have ever felt in my life. I realised this is what people meant when they said they believed in God; this is what God's love felt like . . ."
Religious studies student, Darcy Warne from the Epsom congregation, said that she was a "hardcore atheist . . . purely for academic purposes." She shared her experience in a letter she wrote to her former self which said, "One day very soon you'll wake up one morning, and think it's just a normal day, but you're gonna be given a Book of Mormon, and that book is about to change your life. . ."
During her third reading of the book, she read a passage which she surprisingly believed, and wrote, "[it is] almost like you're remembering it. And then you're going to remember what it says at the end of the book . . . about how if you sincerely pray and ask God He will manifest the truth unto you, and you're going to do something that you never thought you would . . . you're going to pray to God, and you're going to get your answer."
She described how she spent the next 18 months trying to disprove her experience and wrote, "You're gonna go searching for one answer and discover another in your atheist quest . . . You're going to find out that it's true . . . [and] find peace and love and joy incomparable to anything else the world has ever known."
Other new members who shared their spiritual journeys include:
Ariel Xiao, Britannia YSA Ward
Jarryd Jackson, Orpington Ward
Bob Manger, Stevenage Ward
Leticia Polina, Oxford Ward
Musical messages of hope
Throughout the devotional, viewers were strengthened through musical numbers performed by a virtual mission choir, small groups of missionaries and Hayley Clarke, a member of the Colchester congregation.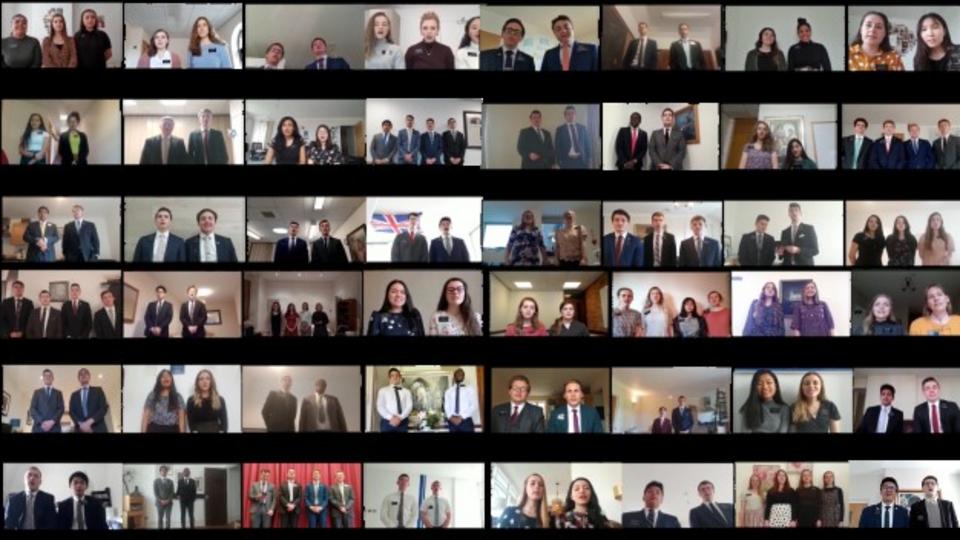 Musicians recorded their songs at home in isolation. Songs included: Jerusalem, Come Thou Fount of Every Blessing, I Believe in Christ and Beautiful Saviour.
Soloist Hayley Clarke sang Like Him composed by Nik Day from the 2020 Youth Theme Album Go and Do. Her song from the devotional can be viewed here.
"We are pleased that so many people in England and across the world could join us for the devotional," said President Checketts. "We are living in unprecedented times, and perhaps more than ever, people are open to hearing messages of Jesus Christ."
Plans are in currently in place to translate the meeting into Cantonese and Mandarin. To hear the devotional in its entirety, click here. The meeting begins at about 00:31 on the timeline.
*Numbers as of 11 May, 2020