The Church of Jesus Christ honored Marta Pečeňová for her work as founder of Za Sklem o. S., a non-profit organization that provides resources and assistance to children suffering from Autism Spectrum Disorder (ASD) as well as their families.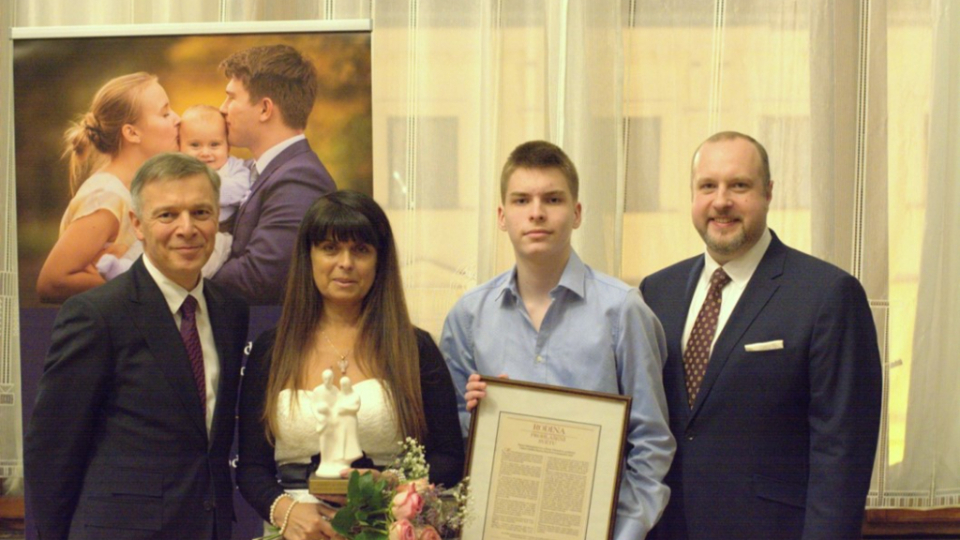 The importance of families and family life is a core belief of The Church of Jesus Christ of Latter-day Saints. Each year, the Church awards local community members who have accomplished remarkable things that support families and family values. Although the Church of Jesus Christ has been presenting this award globally since 1991, this was the first time it as been done in the Czech Republic.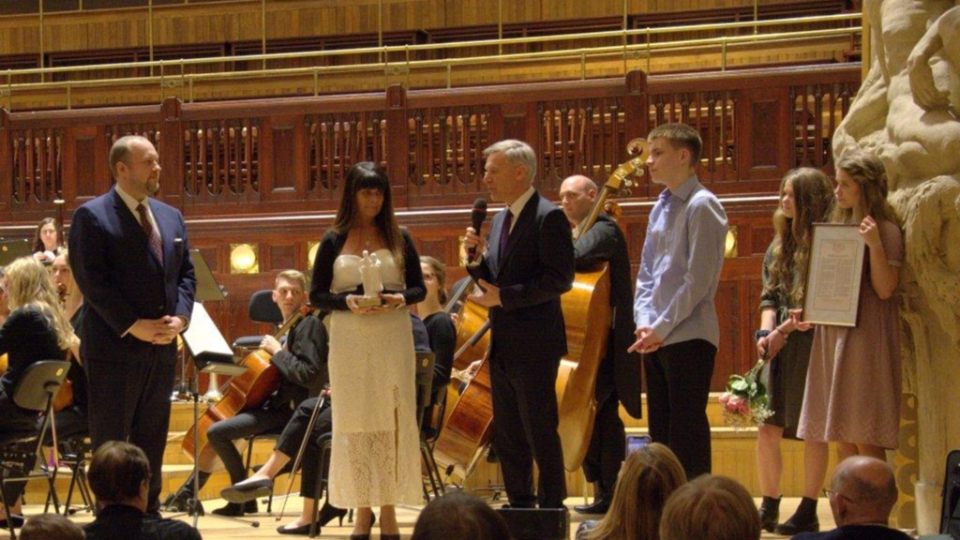 The Family Values Award was presented during the recent Brigham Young University Chamber Orchestra concert which attracted a crowd of one thousand people. The impressive premises of the Smetana Hall of the Municipal House in Prague, together with the music of Beethoven, provided a festive setting for the award.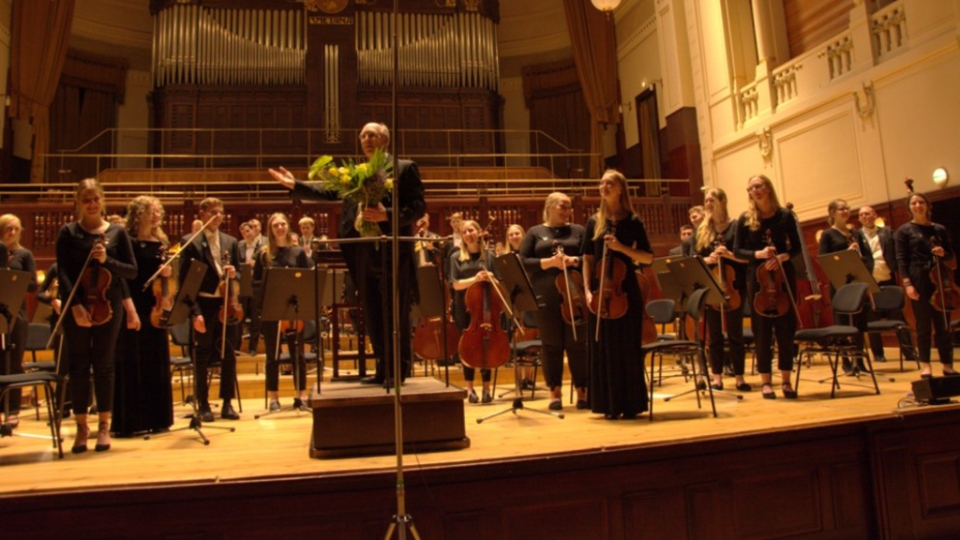 "We had a wonderful occasion to hear inspirational music that brought a sweet spirit and is a universal language for all of us. I am indeed grateful for this opportunity," said President Martin Pilka, a senior leader in The Church of Jesus Christ of Latter-day Saints in Prague.  Our church is built on a foundation of eternal families, and on the values ​​that families practice and embrace. I had the opportunity to award the prize and express my appreciation to Mrs. Pečeňová for the organization Za sklem, which also helps families in need with its efforts. I am very glad to do this, because people who do good things should be visible and recognized, " he added.
Marta Pečeňová, the chairwoman and founder of the Za Sklem association, accepted the award in person. Za sklem o. s. is a non-governmental non-profit organization whose mission is to offer people on the autism spectrum support so that they can live, work and learn in a more typical environment. One of its main goals is to work with entire families and the wider social environment as it relates to autistic children in need. It operates in Zlín, Prague, Olomouc and Brno.
"It is a great honor for me to recieve this award, and it provides an incentive for me to work harder to help challanged families in the Czech Republic be happier and more comfortable. Tonight's concert was an absolutely amazing experience for me and I believe that everyone enjoyed it, " said Marta Pečeňová, the founder of the association. Marta is also a member of the Government Committee for Persons with Disabilities, chairwoman of the Expert Group for Conceptual Solutions to the Problems of Life of People with ASD at VVOZP, and coordinator of the Platform of Hope for Autism. She actively advocates legislative changes to improve living conditions for people on the spectrum of autism and their families.
At present, Za sklem o. S. provides three registered social services: 1) professional social counseling for families with children who have ASD (autism spectrum disorder) and adults with ASD, 2)  Social Activation Services for families with ASD, and 3) social rehabilitation for people with ASD. Activities that the association provides includes individual and group therapies, individual and family counseling, psychological counseling, holiday events and camps, parent groups, financial counseling, a food bank, and raising awareness.
April is associated with International Autism Awareness Day (April 2), so this recognition of Za sklem is well timed and greatly deserved.
"It was a beautiful evening for all of us and I look forward other events that will inspire and lead people to do good," concludes President Martin Pilka.