"The two most important days in your life are the day you were born and the day you find out why," said American author Mark Twain.
In this new episode of Hope Helps, host Charly Burridge-Jones talks with Hannah and David Bain about their career paths and how they support each other in their professional pursuits.  She is an acupuncturist and he is a creative designer for Jaguar Land Rover.
Charly begins the show by asking "Have you ever met someone who absolutely loves what they do?" She notes that generally speaking, "people who love their work are happier, more productive and engaged" and cites a January 2020 employee satisfaction survey in the UK where 83% of respondents said that enjoying what you do is a significant indicator of success at work.
As an acupuncturist, Hannah discovered her interest in holistic medicine as a natural extension of positive experiences she had as a child. From an early age, she was surrounded by alternative health practices and wanted to help others in a way she could personally relate to that would genuinely make a difference.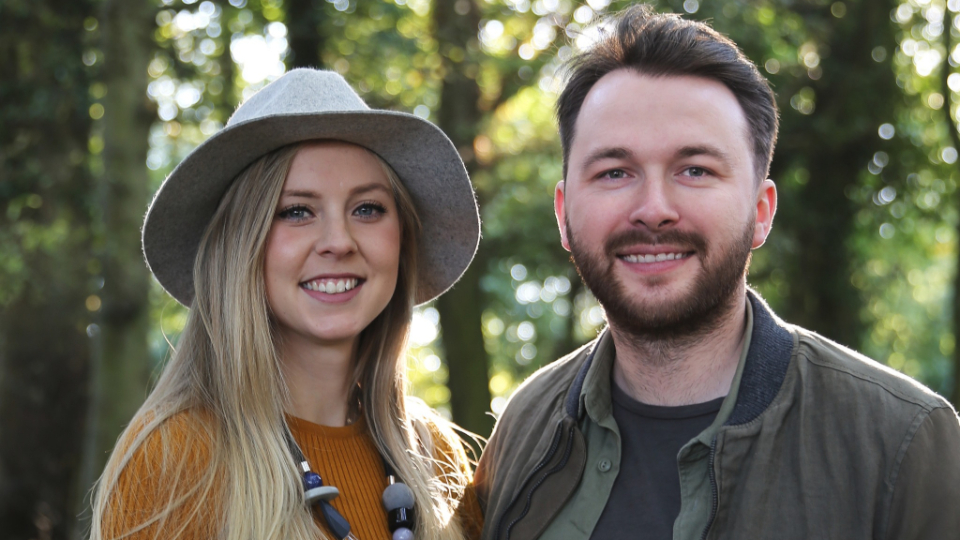 She said that having a sense of purpose comes from, "Knowing who you are, what you stand for, and why you're here and on the path you are on in life. The change that can come from knowing those things is so dramatic . . . I feel happier in other aspects of my life because I feel I know where [my passion] comes from and where I'm going."
David's love of cars came by taking long road trips with his family and sitting in the front seat with his dad. At about 12-years old he considered combining his love of cars and talent for sketching in the field of design. "It wasn't until later that I realised how important design is in the world and the [impact] it has in people's lives." Although in his first job he was not designing cars, he said the value of working in any role can be a steppingstone to a more desired outcome.
With the current Covid-19 conditions, it can feel as if there are even fewer opportunities available. To those who are considering new career paths David said, "I think this pandemic has given us an opportunity as individuals and as people to stop and take a breath and really identify what is important in our lives and help us recalibrate where we're at. When the end of this pandemic eventually comes, they can go out with full vigour and do something that they actually love and find their place in this world."
Hope Helps is produced by The Church of Jesus Christ of Latter-day Saints in Europe.
Views expressed don't necessarily reflect the Church's official position.