As the world commemorates the International Women's Day on March 8, the women's leadership role of Area Organisation Adviser within The Church of Jesus Christ of Latter-day Saints marks its first-year anniversary this month. For this purpose, the women leaders reflect on their experiences and insights they gained in their ministry across Europe.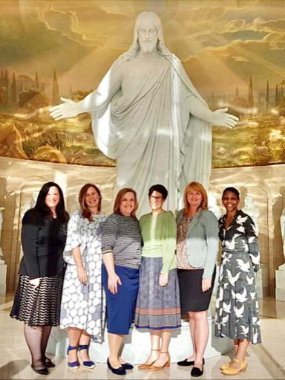 "Every woman is a daughter of God. They are great. They are good enough! They have divine potential, and every tiny service makes a difference," says Sister Sibylle Fingerle from Germany.
Sister Traci De Marco from the United Kingdom states: "I think it is important that women know the tremendous difference their talents, skills and spiritual attributes make to other's lives."
When asked about her role regarding strengthening the women around them, Sister Ghislaine Simonet from France comments: "Because we are close to them, we can help them remember often that they are daughters of God." She continues: "When they know that truth in their mind and in their heart, they will work miracles."
Area Organisation Advisers give instruction to Church leaders and provide women's perspectives at all levels of councils. "This calling is like a missing link for stake sister leaders, for questions, to council together, to get information, to give information and more than anything, the different perspective this calling can give and bring," says Sister Ann-Mari Lindberg from Denmark. She continues: "Through us ministering to the stake sister leaders, they feel they are seen, helped and heard so much more than before." A stake is like a catholic diocese that entails multiple congregations.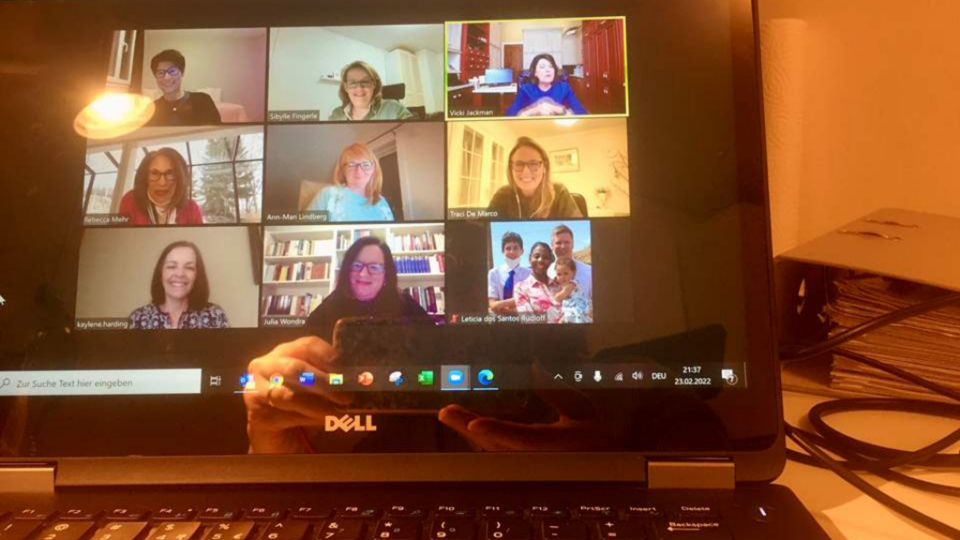 Sister Julia Wondra from Vienna shared what she learned about ministering to one another: "I learned that this is not about me, but about the Saviour. So, I try to be more like him which means that my spiritual preparation on a daily basis is key." She continues: "One sister in my area was very burned out. She had the impression that she doesn't make any difference at all and almost wanted to quit. After our training she felt renewed and energized and tells me on a regular basis now that she has more ideas and love for her fellow sisters."
Sister Simonet reflects: "As one member of a stake organisation presidency was encountering severe trials in her personal life and considered asking for her release, her sisters in the presidency listened to her and offered help and compassion. Today, this sister's difficulties are not gone, but as she feels her sisters' love, she continues to serve with joy and hope."
When asked what she learns from Jesus Christ about ministering to women, Sister De Marco states: "I love that it was women who witnessed some of the most important aspects of Christ's ministry. It was the woman at the well who first learned that He was the Messiah, it was His mother's request that prompted the savior's first miracle, it was Mary Magdalene who saw the empty tomb and the resurrected Lord first. He trusted women then and He trusts women now. These women were great missionaries as they shared what they had seen, heard, and felt and we can do the same today."
Sister Fingerle says: "All Women have access to God's power here on earth. They can and should use it!" When reflecting on the Savior's ministry to women, Sister Lindberg says: "He saw and accepted them as they are. Not judging, not comparing – just loving and motivating to do better." Sister De Marco adds: Non-judgmental love is such an important element to all our ministering, as well as caring, inviting and always respecting agency like our Savior would".
As the International Women's Day exists to recognize the achievements of women and strives to embrace diversity, equality and inclusion, the experiences of the Area Organisation Advisers exemplify how women everywhere can help to accomplish these goals and make a powerful impact in lifting and inspiring others.