Faith, Self-Reliance and Religious Freedom were at the top of the agenda during a gathering of ambassadors, high commissioners and religious leaders in London, attended by twenty-seven UK-based diplomats from across Latin America and the Caribbean (April 26, 2022).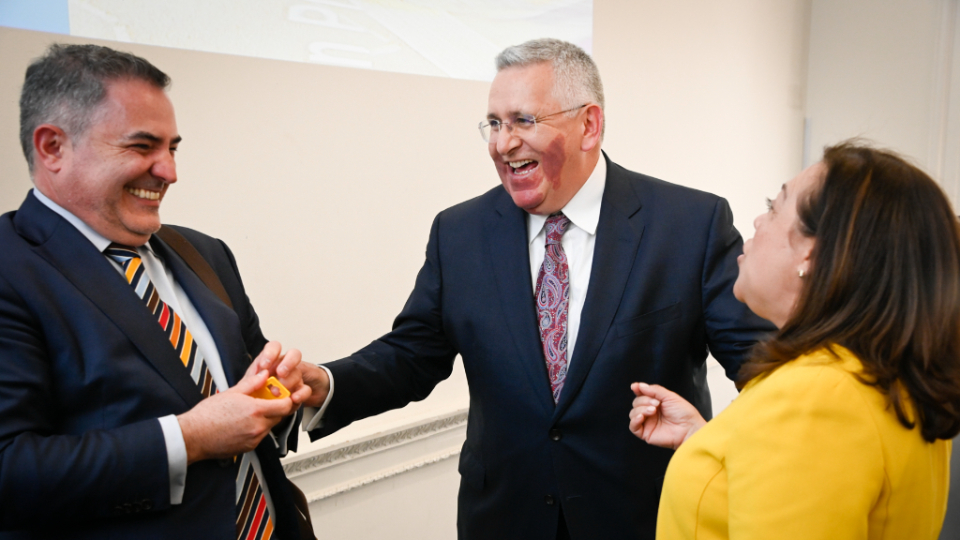 The luncheon and briefing was hosted by His Excellency Ambassador Ivan Romero-Martinez, Honduran Ambassador and head of the Latin American group of ambassadors in London, and Her Excellency Theresa Rath, High Commissioner of Belize, Chair of CARICOM in London (the Caribbean Heads of Mission). Senior guests were Fiona Bruce MP, the UK Prime Minister's Special Envoy for Freedom of Religion or Belief, with Elder Rubén V. Alliaud and Elder Alan T. Phillips from the Europe Central and Europe North Area Presidencies of The Church of Jesus Christ of Latter-day Saints.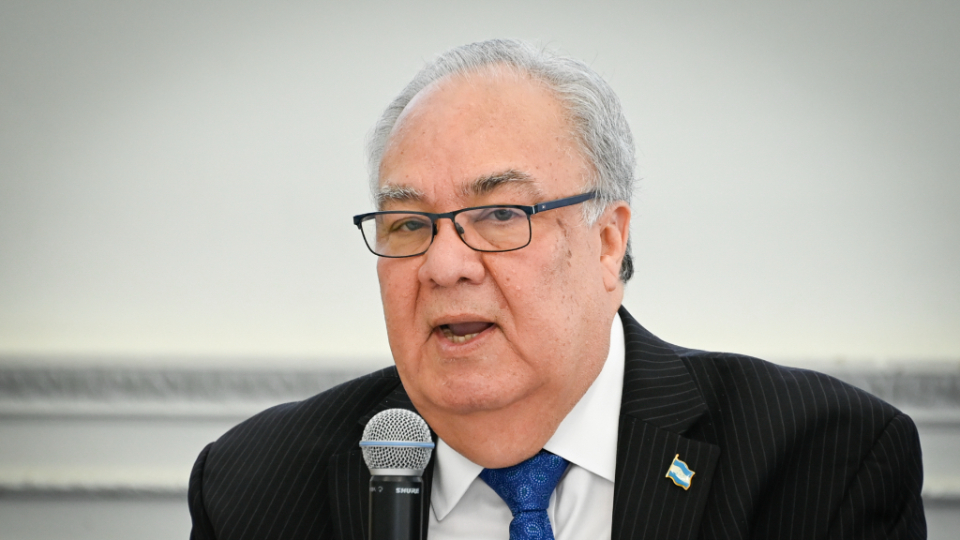 Elder Alliaud briefed the diplomats on the core work of the Church, based on the two great commandments to love God and love our neighbours. The Church's Humanitarian Aid and Self-Reliance initiatives are rooted in this Christlike love.
"We feel very strongly that individuals and families should be helped to reach their best potential – restoring human dignity and supporting people to be fully-participating citizens in their nations. This is embracing freedom in its fullness.
"Self-Reliance is the ability, commitment, and effort to provide the necessities of life for self and family," said Elder Alliaud.
Many of the Church's Self-Reliance services are available to friends in the UK, including the diaspora communities of Latin America and the Caribbean. The resources anticipate future needs as well as helping people respond to immediate crises. These practical initiatives are administered by representatives of Latter-day Saint Charities, the Church's humanitarian arm, and others.
Elder Alliaud noted that the Church's Just Serve app and website can be used by community organisations in the UK who want to recruit volunteers. He emphasised the Church's EnglishConnect initiative, as English language skills give people greater access to education and employment. English as a Second Language is of great interest to diplomats who are looking for resources to help their citizens in the UK learn English. He also reviewed the nine principles of Welfare and Self-Reliance, pointing out that within each of these categories are many additional sub-topics and resources.
Elder Alliaud told diplomats, "The Church wants to begin a dialogue with you on how we can collaborate on the use of these resources. This presentation is the beginning of a discussion. We want to hear from you about what might be of interest and of help."
Elder Alliaud referred to the Church's London Friendship Centres and introduced Elder and Sister Clegg, senior volunteers who represent Latter-day Saint Charities in England.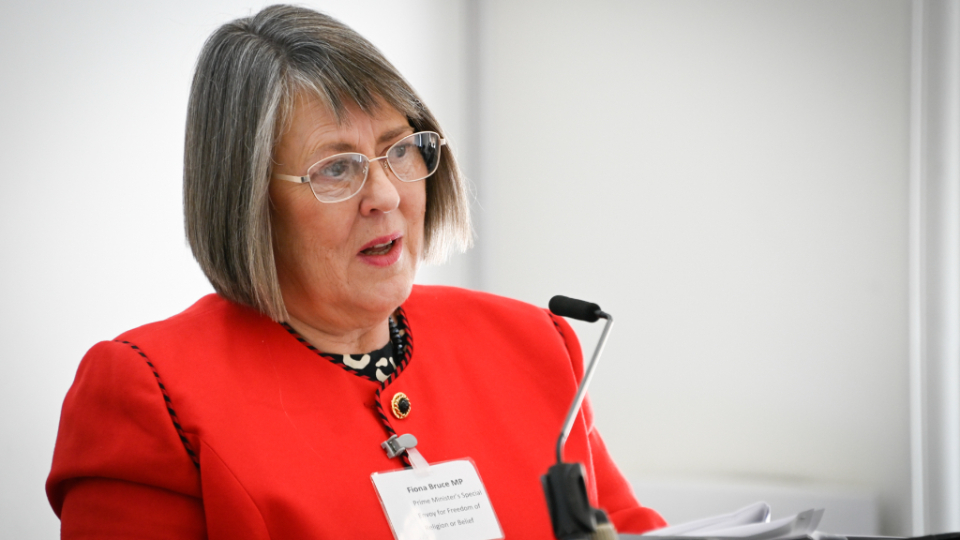 Fiona Bruce MP gave an update on the upcoming International Ministerial Conference on Freedom of Religion or Belief (July 5 and 6, 2022) to be hosted in London by the UK Government. She discussed the International Religious Freedom or Belief Alliance, which she chairs this year on behalf of the UK Government. Mrs Bruce underlined that it is a priority for nations to work together with religious groups and other belief or heritage communities to defend and strengthen freedom of religion or belief.
Many diplomats at the event affirmed their belief in the practical application of Jesus Christ's teachings in meeting the challenges of today's world. The Nicaraguan Ambassador, Her Excellency Morales-Echaverry referred to the 2020 hurricanes impacting Central America and the emergency relief work provided by The Church of Jesus Christ of Latter-day Saints. Event co-host His Excellency Ambassador Ivan Romero-Martinez expressed his strong support for "working together, like family."
The event, held at the Royal Geographical Society, was organised by Elder Bruce Wardle and Sister Linda Wardle who manage the Church's diplomatic outreach programme in London, in association with Malcolm Adcock of the Church Communication Department.
Ambassadors, High Commissioners and Chargé d'Affaires in attendance (22) :
Honduras Ambassador H.E. Mr Ivan Romero-Martinez
Belize High Commissioner H.E. Mrs Therese Rath
Argentine Ambassador H.E. Mr Javier Esteban Figueroa
Bahamas High Commissioner H.E. Mr Ellison E. Greenslade QPM
Barbados High Commissioner H.E. Mr Milton Inniss
Chile Charge d'Affairs Mr Francisco Bartolucci
Columbia Ambassador H.E. Mr Alvaro Gómez Jaramillo
Costa Rica Ambassador H.E. Mr Rafael Ortiz Fabrega
Dominica High Commissioner (acting) Mrs Janet Charles
Dominican Republic Charge d'Affaires Mr Francisco Compres
Ecuador Ambassador H.E. Mr Sabastian Corral
Grenada High Commissioner H.E. Ms Kish Abba Grant
Guatemala Ambassador H.E. Mr Jose Alberto Briz Gutierrez
Haiti Ambassador H.E. Mr Euvrard Saint Amand
Jamaican High Commissioner H.E. Mr Seth George Ramocan, CD
Nicaragua Ambassador H.E. Ms Guisell Morales-Echaverry
Panama Ambassador H.E. Mrs Natalia Royo De Hagerman
Paraguay Ambassador H.E. Mr Genaro Vicente Pappalardo
Peru Ambassador H.E. Mr Juan Carlos Gamarra
Saint Christopher and Nevis High Commissioner H.E. Dr Kevin M Isaac
Saint Vincent and the Grenadines High Commissioner H.E. Mr Cenio E Lewis
Trinidad & Tobago High Commissioner H.E. Mr Vishnu Dhanpaul

Plus Senior Diplomats from five countries:
Belize
Brazil
St. Lucia
Mexico
Venezuela