Women may call upon the powers of heaven, according to three International Area Organisation Advisers from Europe. Sibylle Fingerle, Letícia dos Santos Rudloff, and Traci De Marco of The Church of Jesus Christ of Latter-day Saints are featured in the latest episode of the Real Talk & Friends video podcast launched on Friday, 20 August 2021.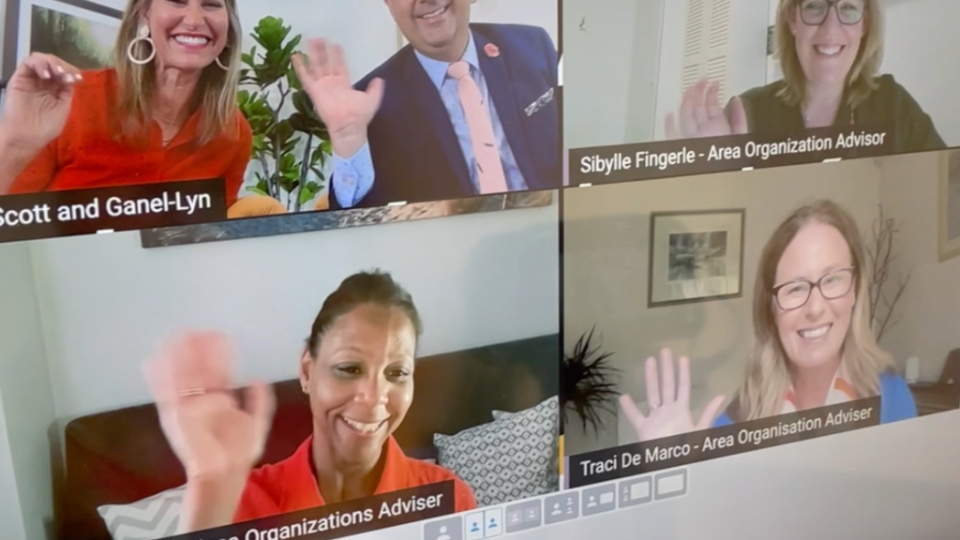 "It's always up to us how we connect with our Saviour and how we connect with him to be true and honest by living this wonderful gospel," Sibylle Fingerle said during the podcast. "Our eight-year-old girls need to know this, too, our young women need to know this, that they can pull down the power of heaven," Traci De Marco remarked.
The calling of International Area Organisation Adviser fills a gap, Letícia dos Santos Rudloff explained. It's not about following a trend of merely having female representation, but about putting things in their right places, she said.
"The experience of being part of this podcast was just great. Answering to questions about our role in the Church through this new calling and the role of Latter-day Saint women was wonderful," Sister Fingerle concluded. "The team at Real Talk, especially Ganel-Lyn and Scott, made us feel so welcome and it was a privilege to speak to them," Sister De Marco agreed.
"Thank you, Jesus, for leaders like these women! Traci helped me better understand priesthood power. Letícia increased my vision of the Church's role in global unity.  Sibylle's testimony ignited a fire in my soul," said co-host Scott Sorensen. "I am so inspired by the candor and faith expressed by these remarkable Area Organisation Advisers. I hope the world will take the time to listen to this honest and hopeful conversation," co-host Ganel-Lyn Condie added.
The Real Talk & Friends podcast series is presented by Seagull Book & Produced by Covenant Communications. Recent episodes have featured Michelle D. Craig and Bradley R. Wilcox from the global leadership of The Church of Jesus Christ of Latter-day Saints as well as antiquarian book dealer Reid N. Moon and Mauli Junior Bonner, songwriter and producer of a movie about the stories of Black members in early Church history.