In times of need, help can be found one by one, or through the combined efforts of many. Whether the need is great or small, members of the nearly 1,400 congregations of The Church of Jesus Christ of Latter-day Saints across Europe look for ways to help others: individually and collectively.
"As Christians, we look to Jesus Christ as the ultimate example of serving others," said Elder Gary B Sabin, President of the Church's Europe Area. "Lifting the burdens of the poor and the needy is what He would expect us to do."
Recently, concerns surrounding the COVID-19 pandemic have placed a strain on individuals and communities. Congregations in partnership with local community organisations, and often through the support of Latter-day Saint Charities, have responded to provide immediate needs of food and personal protection supplies.
The following reports are examples of the service rendered through 180+ projects benefitting 800,000 people in 20 European countries during this unprecedented time.
Santiago Island, Cabo Verde
The impact of the pandemic left many residents of Santiago Island, Cabo Verde without income and in need of basic necessities. The Church responded by providing food and hygiene items to Nos Saude, a community association who delivered the much-needed goods to 300 families. The project was supported by funding from Latter-day Saint Charities and benefitted more than 1700 people because of the high number of people living in each household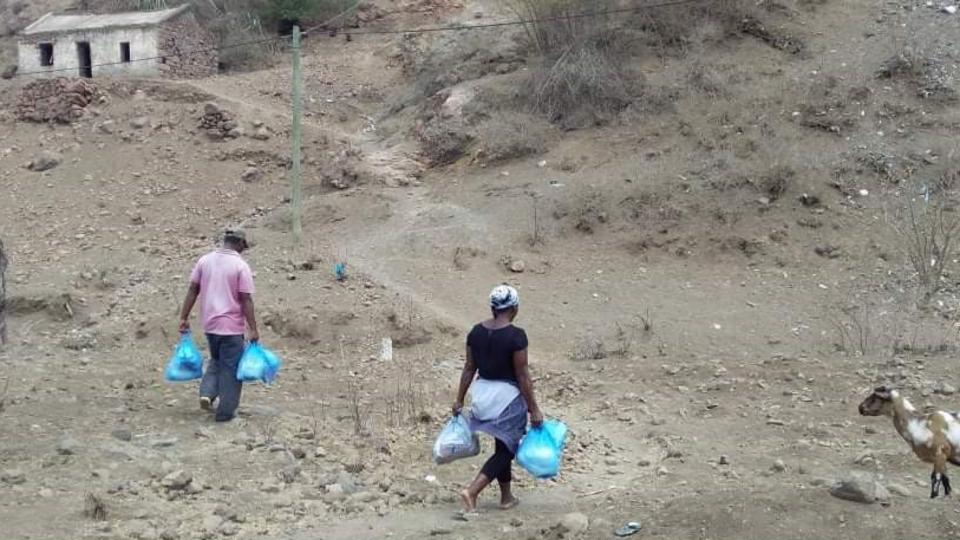 "We thank your institution for funding this project to mitigate the impact of COVID-19, where 300 families in need from Santiago Island were benefitted with basic food and hygiene baskets," said Nos Saude President, Raimundo Monteiro.
In addition to providing food to local residents, the Church also supplied a three-month supply of hygiene and cleaning items to the Health Delegation of Santa Catarina to prevent the spread of the virus. These items contributed to the safety and protection of about 90 healthcare workers at a local health facility.
Slovakia
When the Slovak government required people to wear personal protection equipment (PPE) and masks to slow the spread of the virus, Latter-day Saint Charities and local community organisations partnered to provide the needed supplies. The effort focused on the protection of healthcare workers, social workers and staff at residential care facilities who did not have the resources for PPE.
Sewing machines were purchased for use at community centres where staff members made face masks from locally donated materials. Over a short period of time, 2500 masks were created and distributed to hospitals, care centres, and other organisations in 13 separate communities.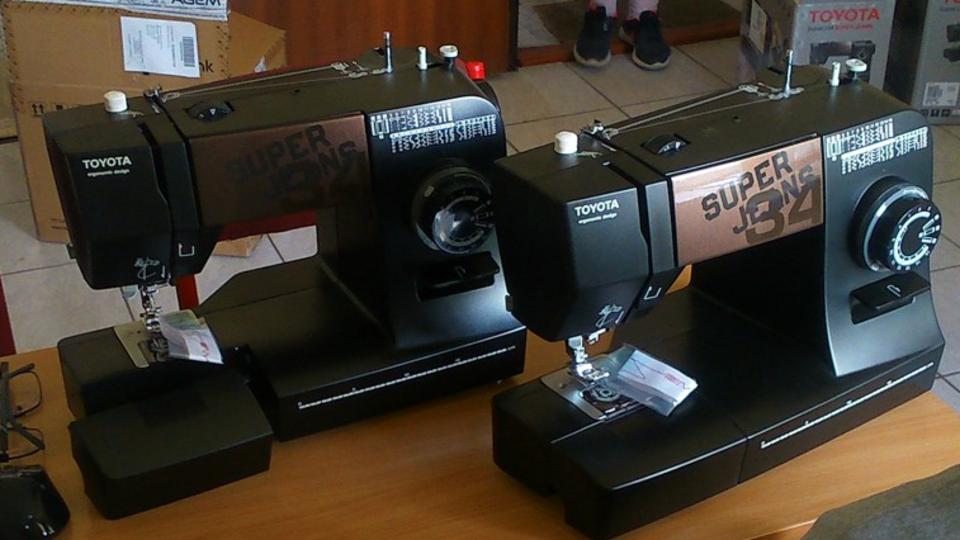 Shields, face masks, gloves, thermometers, and cleaning solutions were also provided to nine care centres. One centre in Horňa where the supplies were dropped off wrote, "Your help came as a great gift from heaven. [The employees] thank you . . . and do not shy away from tears. They send you [appreciation] from the bottom of [their] heart."
Maria Andričíková, a leader at one of the partnering charities, also expressed her appreciation and said, "I thank God that on my journey of life He allowed me to get to know your church through your humanitarian missionaries and thus change my life and the life of my family."
Rome, Italy
As in other parts of the world, conditions in Rome surrounding COVID-19 left many people without work and finding it difficult to provide the necessities of life for themselves and their families. When lockdown restrictions were eased, young adults from the Rome East Stake (diocese) gathered together to help out.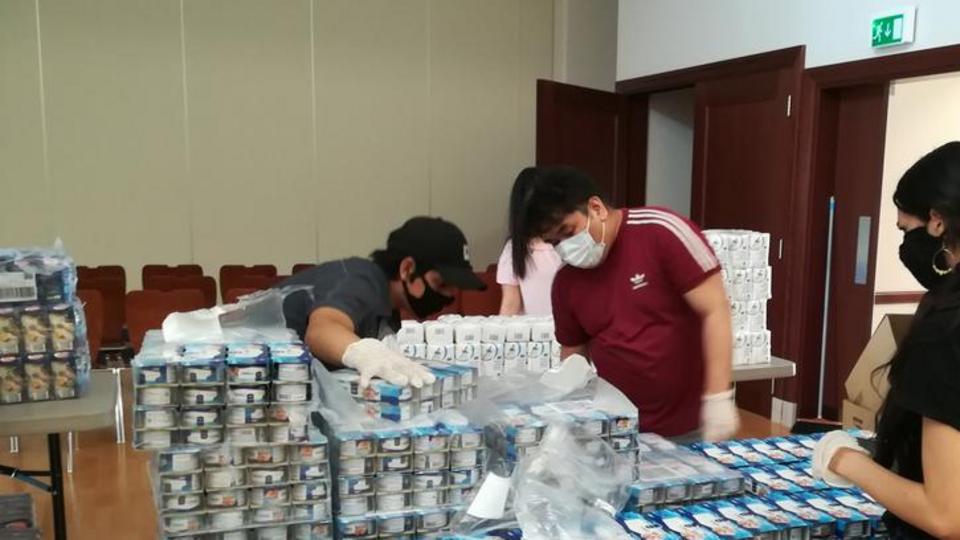 They safely packaged 300 food boxes to be delivered to families in need by the Security and Civil Protection Department of the Municipality of Rome. Items in the parcels were made available through funding from Latter-day Saint Charities.
"The aim was to give concrete help to families in difficulty. In doing so, we wanted to involve the young people of the Church to make them feel part of this project," said President Andrea Rondinelli of the Rome East Stake.
England
In West Yorkshire, England a plea went out from local hospitals for laundry bags and other personal protection items to reduce the spread of COVID-19. Healthcare workers needed the bags to take contaminated scrubs and uniforms home to be washed. Other requested items included headbands for face masks to hook onto and scrubs.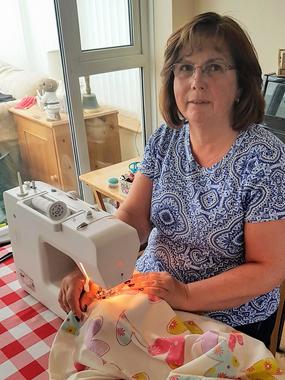 Latter-day Saints from the Horbury, Dewsbury and Meltham congregations of the Huddersfield Stake (diocese) and their friends responded by donating the fabric, buttons and thread needed for the items.
A local business also volunteered to be a collection point for gathering the supplies.
Volunteers then contributed their time and skills to sew items for distribution to hospitals and care centres. Overall, 237 laundry bags, 267 headbands and eight full sets of scrubs were made for healthcare workers.
"Although it was a difficult time early on in lockdown, we were able to meet a need," said Karen Sutton, President of the Relief Society (the Church's women's organisation) in Dewsbury. "It was very rewarding to work along with other volunteers, even at a distance. This was our little bit that we could do at this time, along with staying at home and keeping others safe."
Portugal
In an effort to minimise the impact of job loss and unemployment during COVID-19, the Braga congregation of The Church of Jesus Christ of Latter-day Saints provided about one tonne of food products to Discípulos de Emaús, a local social support organisation.
According to a leader at the charity, the donation will be used to feed about 50 families in need for one month. Within an hour of the delivery of the food, about six telephone calls came in with requests from families who were without food, some for more than two days.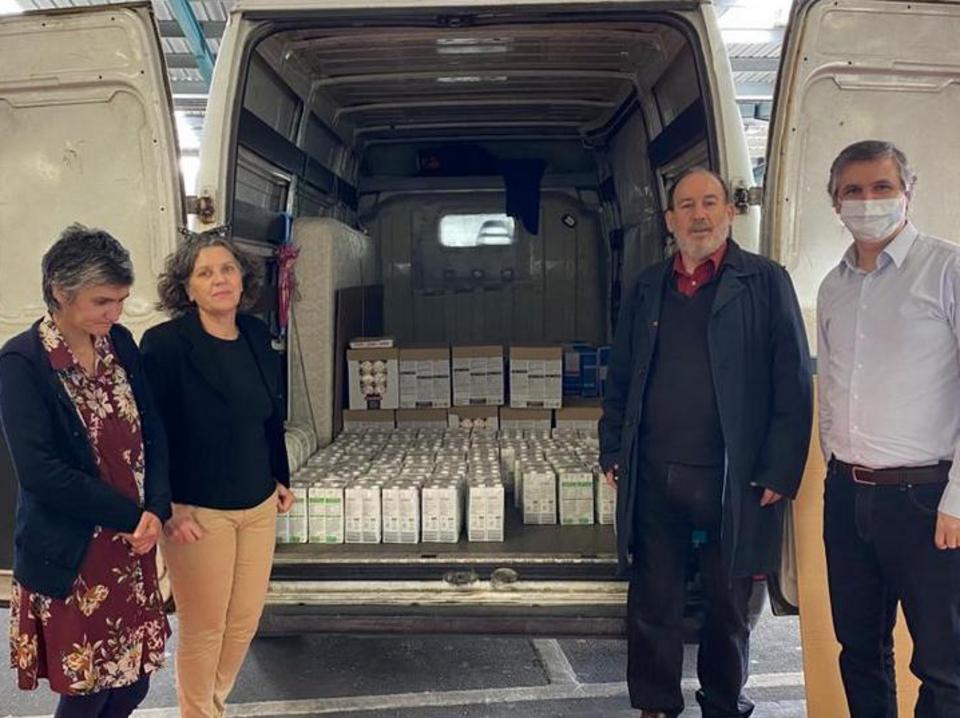 ---
About Latter-day Saint Charities
Latter-day Saint Charities is the humanitarian arm of The Church of Jesus Christ of Latter-day Saints.
Their purpose is to relieve suffering, foster self-reliance and provide opportunities for service. Unique in its support structure, Latter-day Saint Charities has access to the resources of The Church of Jesus Christ of Latter-day Saints, which include funding and local volunteer support. More than one million workdays of labour are contributed each year by volunteers in support of welfare initiatives.
During the COVID-19 pandemic, more than €2,600,000 of humanitarian donations made by Church members were shared in Europe. Of those funds, 40% covered PPE (masks, gloves, gowns, sanitising gel, face shields); 25% funded food assistance; 22% purchased medical equipment (ventilators, ICU beds, scanners, mobile clinic, anesthesia station, COVID tests) and 13% provided basic necessities (bedding, blankets, shoes, nappies, school supplies).
The charity sponsors relief and development projects in 195 countries and territories and provides assistance without regard to race, religious affiliation, or nationality. Largely run with volunteer labour, the charity operates both independently and in cooperation with other charitable organisations and governments.