In support of the 2022 International Ministerial for Freedom of Religion or Belief (FoRB), hosted by the UK government 5-6 July, multiple fringe events are being held across the UK to raise awareness of this important human right.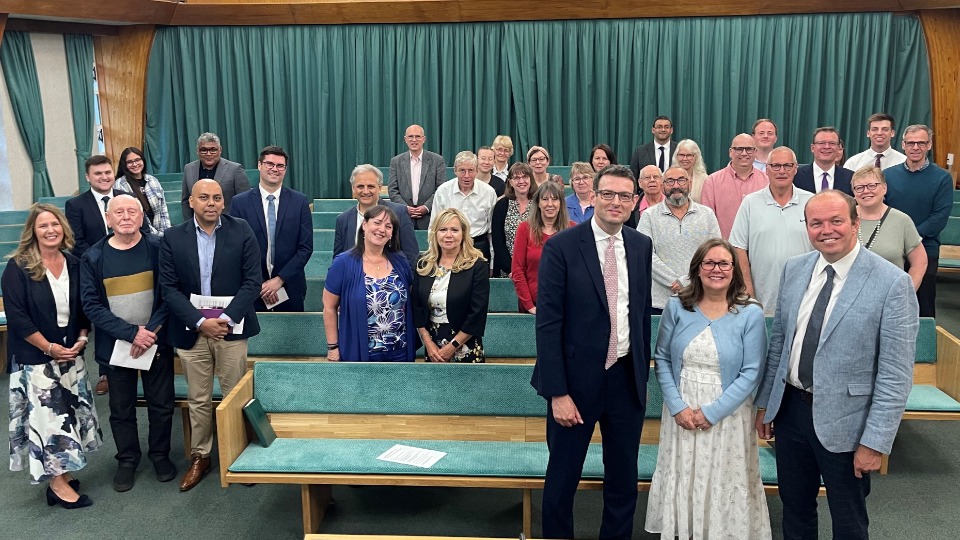 Working with the UK government, NGOs, civil society organisations, and other faith groups, The Church of Jesus Christ of Latter-day Saints has sponsored eighteen of these fringe events in the UK as well as ones taking place in London, Manchester, and Birmingham in July.
These fringe meetings, combined with the Ministerial's focus on protecting at-risk religious or belief communities, highlight initiatives to encourage, demonstrate, and promote this fundamental freedom internationally.
It is hoped that as individuals and communities become more aware of the needs and stories of vulnerable people – particularly innocent women and children – suffering can be lessened, and greater peace and freedom of religion or belief can increase globally.
After attending a fringe event, Traci De Marco, Area Organisation Adviser for The Church of Jesus Christ of Latter-day Saints, said, "I was shocked and saddened to learn about the persecution experienced by so many of our fellow human beings because of their religious beliefs. To those who have a faith or belief, it is such a fundamental need and right. I believe there should never be an instance when anyone is threatened, intimidated or worse because of their religious convictions."
She added, "Imagine a world where this abuse was eradicated – this is the world I want for my children and grandchildren; this is the world we all deserve, no matter what our religious beliefs."
Laura Richards, cancer advice specialist at the Citizens Advice Bureau, and fringe event participant said, "The speakers were clearly passionate about what they do and are fully engaged in supporting people's rights around the world where they can."
Fiona Bruce MP, the UK Prime Minister's Special Envoy for Freedom of Religion or Belief, in a KTTV interview about the Ministerial said, "This is a wonderful opportunity to make a difference across hopefully the world."
She hopes this coming together of international delegates to the July Ministerial will allow those concerned to agree on action to impact this difficult situation worldwide.