The Mormon Tabernacle Choir is a 360-member chorus of men and women who volunteer their time and talents to perform at the weekly broadcast of Music and the Spoken Word, among dozens of other performances each year.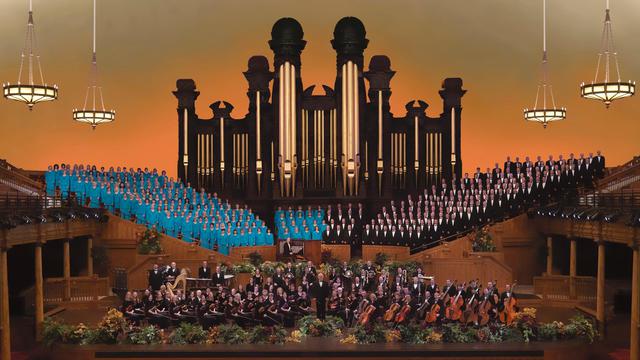 The Mormon Tabernacle Choir's weekly broadcast of Music and the Spoken Word is now streaming live on nine official country webpages of The Church of Jesus Christ of Latter-day Saints, the Choir's sponsoring organization.
Music and the Spoken Word is the longest-running uninterrupted network broadcast in the world, having been on the air for 89 years. Only recently, the broadcast began streaming live in Europe every Sunday at 17:30 (CET) on the following official Church webpages:
The live stream comes in response to the overwhelmingly positive response the Choir received when it toured Europe in 2016 for the first time in almost 20 years. "Faith may not always move mountains, but it changes lives…It is not the love of music alone that motivates the members of the Mormon Tabernacle Choir, but their faith," blogged religious scholar professor Jean-François Mayer after seeing the Choir in Zurich.
The tour resulted in sold out concerts and standing ovations from enthusiastic audiences. Now, music lovers throughout Europe can easily tune in to Music and the Spoken Word for what its name suggests: uplifting music and inspiring words for a better observance of the Sabbath day.
The live stream in each country is in English with no current plans of translation for the future. However, the Choir's YouTube channel posts Music and the Spoken Word programs in Spanish and Portuguese a few weeks after the live airing. Visit the Mormon Tabernacle Choir's official website, Facebook and YouTube pages to learn more about the Choir and its latest music.
In 2014, the Mormon Tabernacle Choir reached its milestone 4,400th performance of Music and the Spoken Word and has continued the weekly broadcast since. On November 12 of this year, the program celebrated its 4,600th broadcast.