Following mid-July's extensive flooding in parts of Germany, Belgium, the Netherlands, Luxembourg and Switzerland, The Church of Jesus Christ of Latter-day Saints continues to be actively engaged in relief efforts, via its local congregations, relief organisations and government authorities.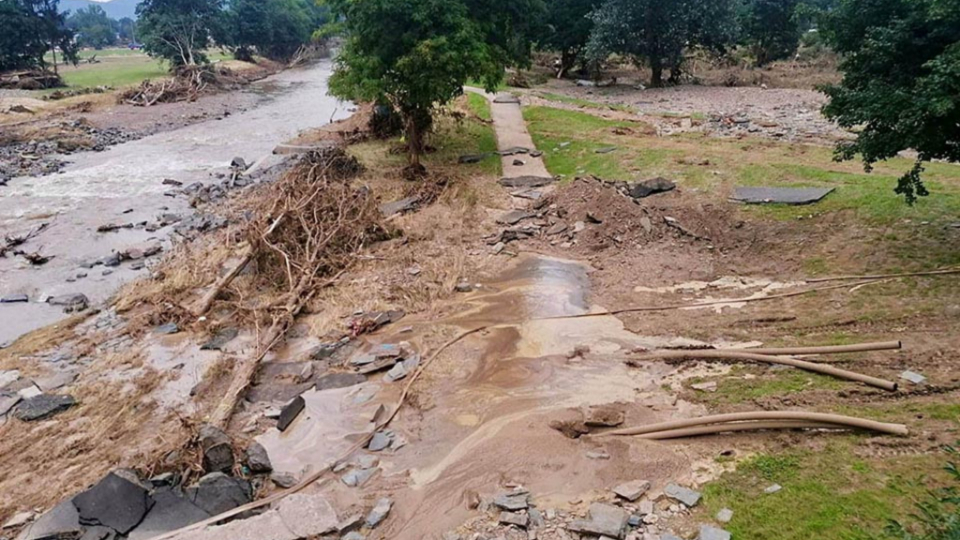 In August, several Church leaders attended Sunday services of a local congregation in the Eifel Region in Germany to thank the local leaders and members for their tireless service efforts in their community. Among the visitors were Elder Erich W. Kopischke from the Europe Area Presidency, together with his wife Christiane as well as Christian Ottiker, Welfare and Self-Reliance Manager for the Church in Europe. There were also over 40 Missionaries present, who volunteered in nearby cities during the week. As of the beginning of August, missionaries from the Germany Frankfurt Mission together with local members have given over 10,000 hours of service.
"We are giving every missionary in our Mission the opportunity to come here into the Region and serve the people," says President Hammon, Mission President of the Germany Frankfurt Mission, who, together with his wife Debbie, also attended the Sunday services. "Our missionaries tell us that their week of service is the most rewarding and humbling experience they have had on their mission," he continues.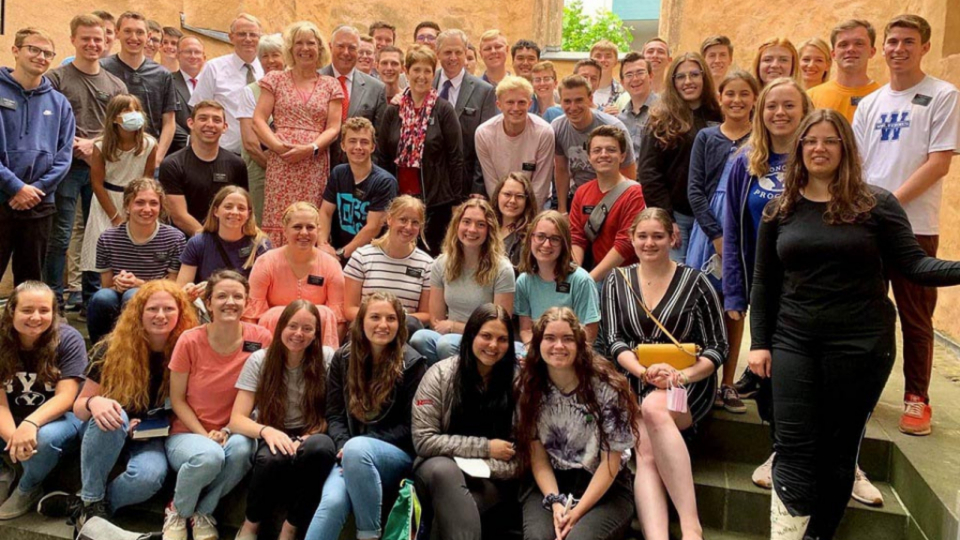 Christian Ottiker was asked to explain how the Church responds in times of crisis. "First, Church Headquarters together with local church leaders in the affected region evaluate what is needed and how things should be organized," Ottiker said. "When a crisis occurs, the Church does not set up a special fund, dedicated for a certain crisis, but uses the already established Humanitarian Fund, which is always available," he continues. "In this way, the Church can help quickly in times of need and is always prepared," Ottiker said.
In his recent travels, Ottiker witnessed many volunteers and countless acts of kindness to support flood victims. When pondering the question what the Church could do in these challenging times, he would say in his mind: "You are the Church! Everyone can help by small and simple things."
Referring to the recent efforts around the crisis, Elder Kopischke asked the congregation three questions: "What did you see? What did you feel? What will you change in your own life after your experiences?"
Elder Leo Lauener, a young missionary from Switzerland, recalled one incident, when his credit card was not working while shopping for groceries. A woman in the queue behind him identified him as one of the helping volunteers and said: "I am gladly paying for the wonderful helpers!" She paid for the missionary's entire purchase.
Another missionary, Sister Anna Hughes from Utah in the United States, said: "Serving in the areas affected by the flooding was such a wonderful experience because it helped me focus on the most pure and important tenets of the Gospel of Jesus Christ, which are to love God and love thy neighbor."
Elder Kopischke pointed out that all these wonderful gestures, acts of service and love are among the best attributes and values of mankind. "It would be truly wonderful, if this caring and loving behaviour would not only be felt and extended in exceptional times but become the standard in our everyday life!" He added: "The Lord would call this a culture of Zion".
Christian Ottiker suggested that everyone could evaluate what they can do in their circumstances, with their available resources. It could be to volunteer some time or help neighbors and friends in need. One could also donate into the Church's Humanitarian Fund. Elder Kopischke added that the money which is donated into that fund can be accessed quickly in times of crisis. "With this fund, we are able to immediately provide initial help, wherever needed in Europe," he said. "Today, this would be for flooding victims in Germany and tomorrow, perhaps other victims of current forest fires in Italy, Greece or Turkey," he continued.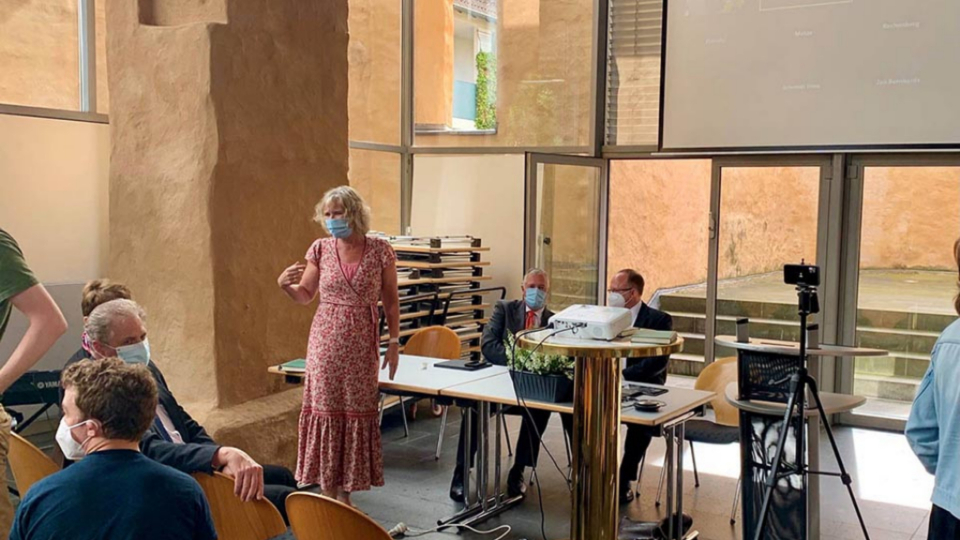 Like many other volunteers around the area, Elder Kopischke scheduled to do a day of service in the region around Bad Ahrweiler, along with his wife, family, and missionaries, to help the flood victims.
"We hope that support and love continue to be extended to the people in need," he said. "Not only when a crisis is current but also weeks and months later, because it is still needed then." He concluded: "I hope we reflect on our life and realise how fragile it is. Once we are blessed with something, it is important that we have compassion for others! To say it in the prophet Isaiah's words: "Then shall thy light break forth as the morning, and thine health shall spring forth speedily: and thy righteousness shall go before thee; the glory of the Lord shall be thy rearward." (Isaiah 58:8)