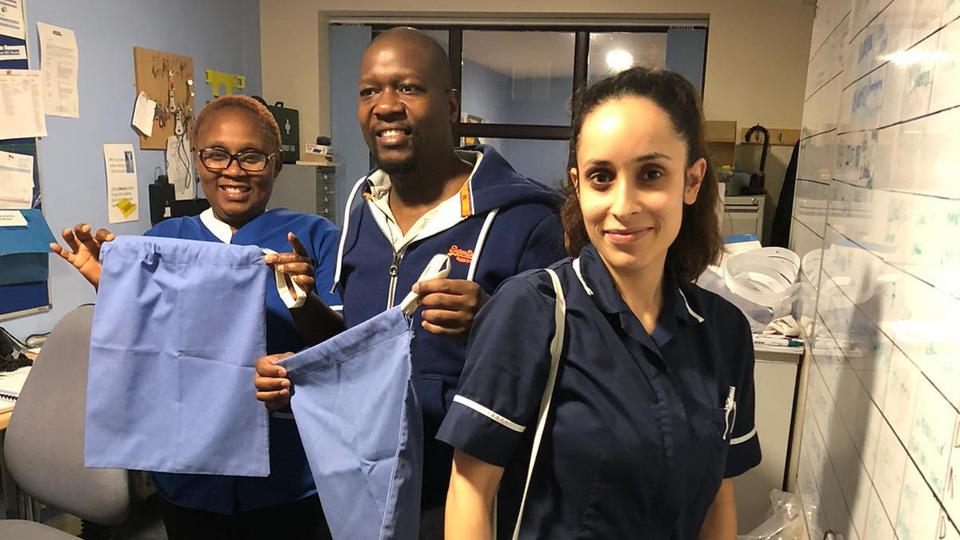 The Church of Jesus Christ of Latter-day Saints is continuing global and local efforts to address the COVID-19 pandemic. Some recent relief projects were initiated by congregations in the United Kingdom and Germany.
 

Latter-day Saint Charities, the humanitarian arm, is assisting in ongoing COVID-19 relief work around the world. More than 110 projects with its global humanitarian partners are underway. Church resources and volunteers are being used to help make much-needed face masks and other protective equipment for frontline health care workers.

 

"We invite our members to participate in these and other relief projects in their areas and communities as opportunities arise and as local government directives and personal circumstances allow," said the First Presidency in a letter released on Tuesday, April 14, 2020. Members of the Church in Europe are responding to the call.

 

Women of the Friedrichsdorf Stake recently sewed more than 400 face masks and donated these homemade coverings to four care homes and a food bank in the area. Brigitte Fiedler, secretary in the stake Relief Society presidency, coordinated the efforts. Volunteers formed a group in an instant-messaging app, to help with the exchange of information.
"One sister offered to donate fabric, another supplied rubber bands and wires. Reading between the lines, each message received conveyed real joy. We were moved as we noticed that each sister, upon joining the group, expressed gratitude for this opportunity," said Ute Krcmar, president of the Relief Society in the stake.
"We knew before that there were wonderful women in the Church, but once again, we were very impressed and felt humbled by the way our sisters engaged with each other and how they supported each other in word and deed," she added.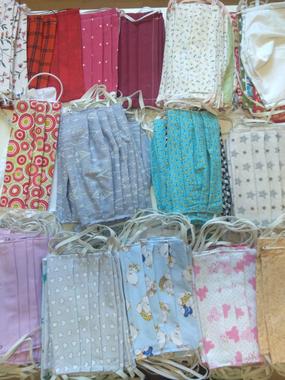 The Friedrichsdorf Stake is comprised of nine local congregations in the German state of Hesse.
Congregations across the United Kingdom are responding to the escalated need for service in the following ways:
In Solihull, West Midlands, members of the Church's women's organisation (Relief Society) have been sewing laundry bags for National Health Service and care workers to put their uniforms in at the end of a shift. This reduces the likelihood of cross-contamination. The initiative has been enthusiastically received – 160 bags have been donated so far, with requests for more.
In Northampton, East Midlands, a volunteer with good community connections is acting as a link between local retailers who have leftover food and a homeless centre and care homes. He was able to deliver two vanloads of cheese, milk, and 300 loaves of bread to these organisations who put them to good use.