Responding to urgent needs in the community can be challenging, but not for members in the Cardiff Stake (diocese) of The Church of Jesus Christ of Latter-day Saints. In just three weeks they were able to secure funding, partner with local organisations and engage volunteers to purchase, assemble and deliver 8,000 hygiene kits to 35 locations across South Wales.
Traditionally, essential hygiene items are provided by family or friends to patients in hospital or residents of care homes. However, because access to all hospitals has been restricted to slow the spread of COVID-19, these items have been in short supply to the point that nurses and health care professionals personally sought outside donations to meet the growing need.
       The hospital staff have been so grateful for the hygiene packages as they are able to treat all of the patients equally; saving precious time of trying to find items or ask for donations from friends and family," said Deborah Barry, humanitarian organiser, Cardiff Latter-day Saints congregations.

Packets were distributed to local hospitals, elderly care homes, homeless shelters, women's refugee centres and also to the Principality Stadium, Cardiff where the Dragon's Heart 'field hospital' was recently created. The kits included full-sized shower gel packs, shampoo, toothpaste, toothbrushes, deodorant and more. Funding for the project came from donations made by members of the Church globally to Latter-day Saint Charities, the Church's humanitarian arm.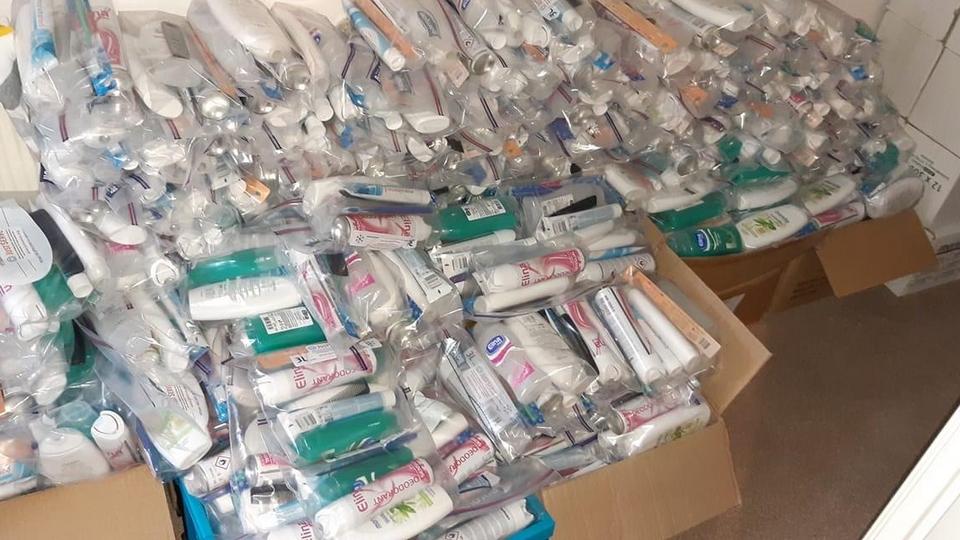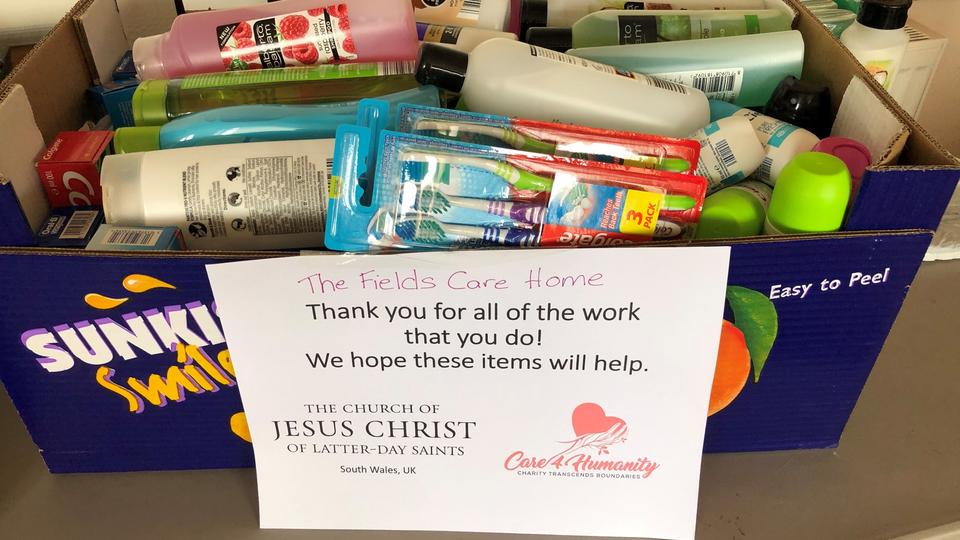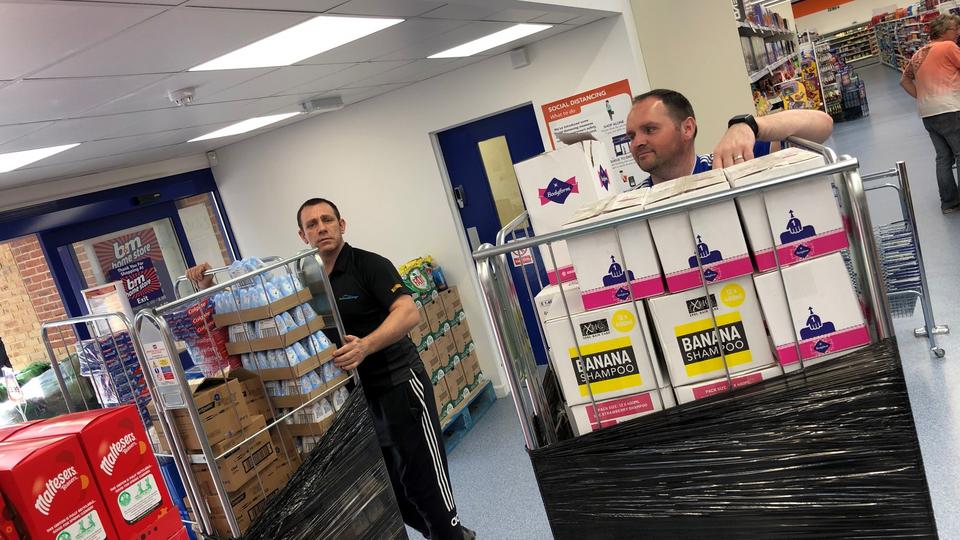 In a letter of appreciation from Claire Powell, a senior nurse at Ysbyty Cwm Cynon, Cwm Taf Morgannwg University Health Board, she said, "I am sure that the staff and patients would like me to express their thanks for your very kind gesture. It has been a wonderful experience to see how the community has come together to support us in so many ways."
In order to respond to the urgent need, local Church leadership reached out to the Minister for Health and Social Care, South Wales Police, local healthcare facilities and leadership from local National Health Service health boards for support and collaboration.
"Collaboration with local leaders and organisations has been a crucial element of this project," said Cardiff Stake President Jason D. Spragg. "This has enabled us to determine needs, adopt best working practices, identify ways in which we can ensure our donations went directly to those that needed them most while also working in accordance with government guidelines. Without these relationships, we wouldn't have been able to respond as promptly and efficiently as we did."
As a result of these associations, health organisations were contacted and the police provided a truck to transport large quantities of provisions and also six letters of authorisation to permit drivers to travel safely around the area for the pick-up and delivery of the supplies.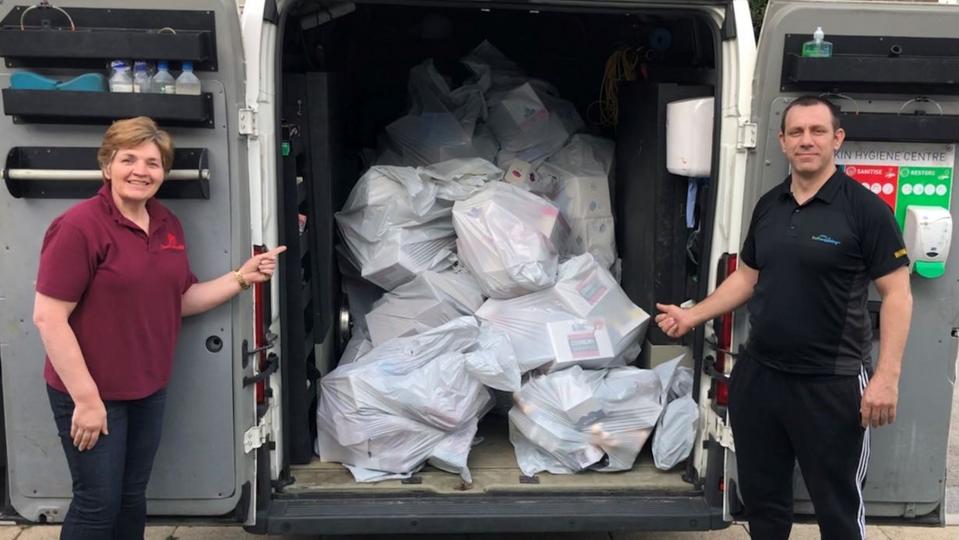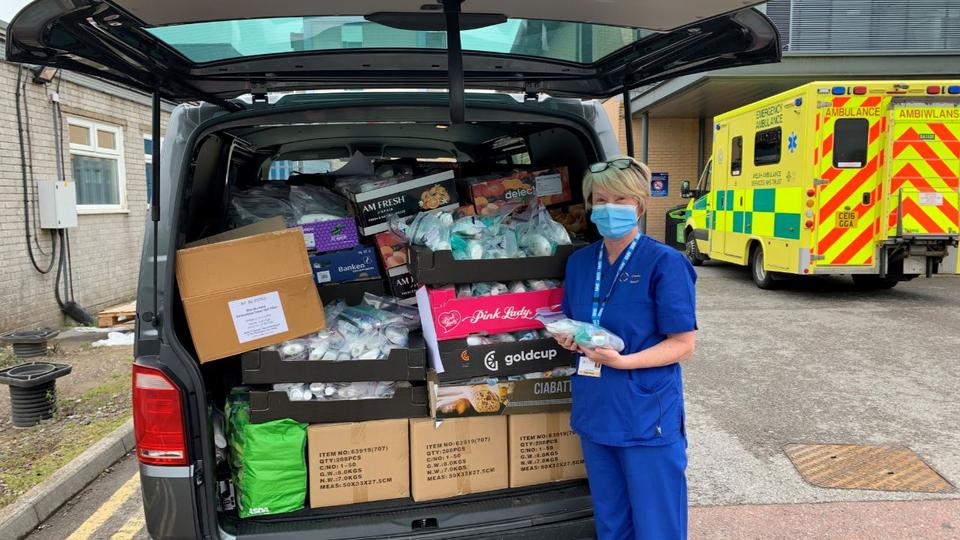 Members and friends of The Church of Jesus Christ of Latter-day Saints rallied around the project. More than 80 people signed up to help through JustServe a website where people can volunteer to serve in their local community. They assembled packets at the Church and in their homes. Group organisers also created a logistics network to utilise church members and those within the community for the donation of supplies for the hygiene kits as well as food items for local food banks.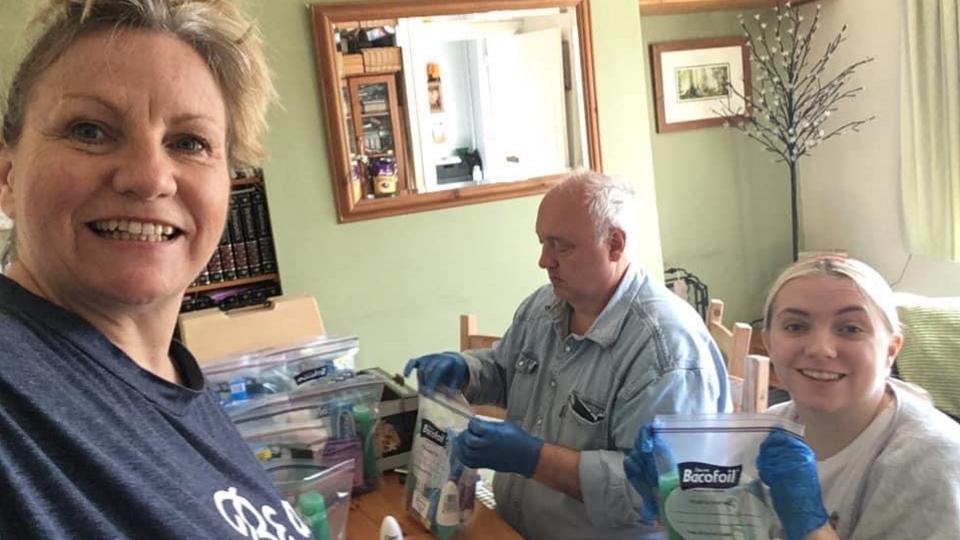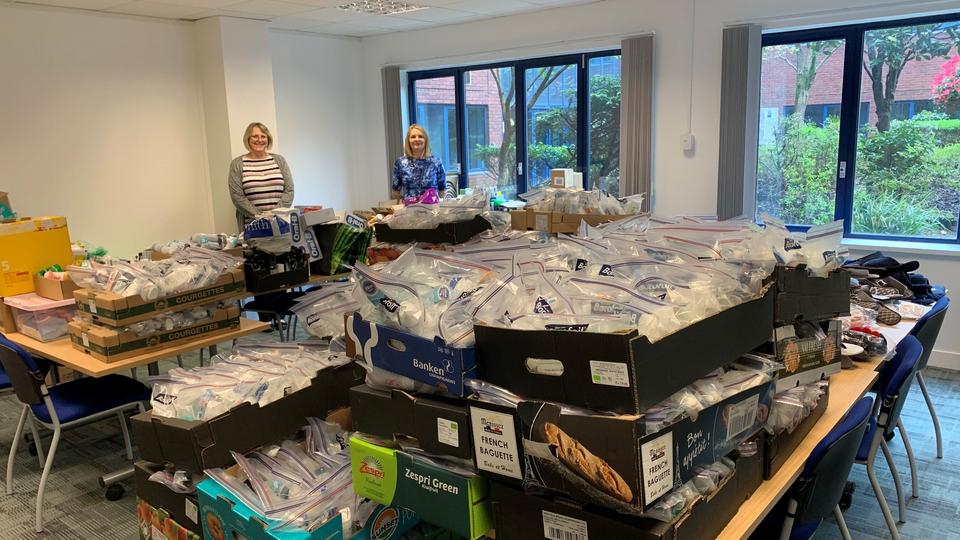 Speaking of the experience of serving and building community, President Spragg said, "The benefit to all, is the opportunity to collaborate, utilise our combined resources and forge long-lasting relationships so that when a crisis like this current pandemic hits, we are in a position to mobilise and help one another.
"We have looked outward to all human beings within the sphere of our responsibility and influence and have overcome the challenges being in a nationwide lockdown present. In doing so we have found many opportunities and ways in which we can minister to our friends and neighbours. The result is a body of Saints [Church members] that are more spiritually and temporally self-reliant, who truly live the Gospel and go and do."