Faith in Jesus Christ comes through hearing his words and acting upon them, Elder David A. Bednar of the Quorum of the Twelve Apostles emphasized during an international broadcast on Sunday, 5 September 2021. The high-ranking official of The Church of Jesus Christ of Latter-day Saints directed his devotional address to youth and young adults.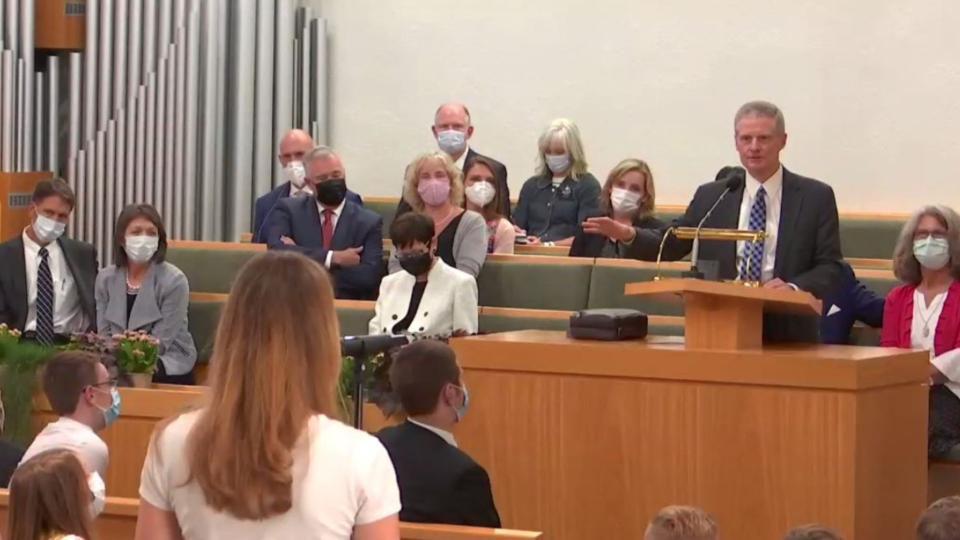 Elder Bednar encouraged listeners to ask, seek, and knock to find answers to personal questions. Then, he said, they should do good and not worry about the consequences.
Young faithful from Austria, Germany, and German-speaking Switzerland followed his remarks via online live streaming. Members of the audience were invited to ask questions and received counsel from Elder Bednar. The broadcast originated from the Church's meeting house in Stuttgart in Germany.
The apostle was accompanied by his wife Susan, Elder Carl B. Cook of the Presidency of the Seventy and his wife Lynette Cook as well as area leaders. In addition to his devotional for the rising generation of the Church, Elder Bednar conducted training and participated in several other meetings and conferences through video broadcasting for leaders, missionaries, and members of The Church of Jesus Christ of Latter-day Saints in German-speaking Europe.