Members of The Church of Jesus Christ of Latter-day Saints in the Yate, South Gloucestershire, area took on the challenge in 2012 to aid the local food bank in its effort to help families in need.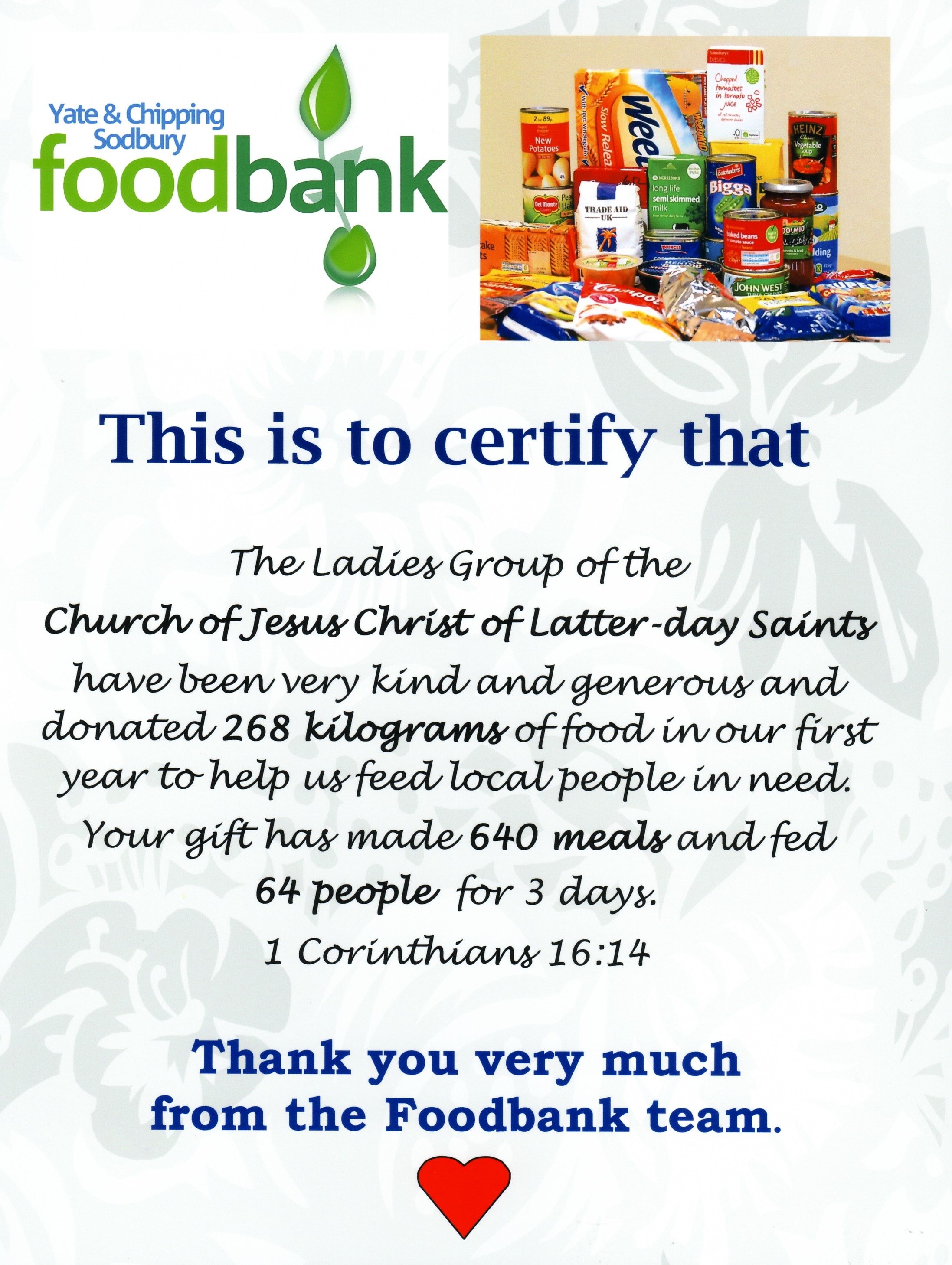 Collecting and donating food over the year, members of the Yate congregation were able to make a large dent in helping the hungry  by providing 268 kilograms of food, enough to feed 64 people for 3 days. When asked by food bank volunteers to contribute special Christmas treats, members rallied together to collect as many toys as they could for local children in need.  
The generous offering of toys overwhelmed the food bank volunteers. They had not anticipated the donation of toys as they had expected canned goods. The volunteers were grateful for the instinct of the members who blessed the children with a wonderful Christmas, who would have otherwise gone without.  
The women of the congregation, who belong to the Relief Society, one of the oldest and largest women's organisations in the world, also continued their theme of service for 2012 by making little dresses out of T-shirts, pillowcases and fabrics. The dresses will be sent to benefit children in third world countries.  The women were inspired by the Relief Society's motto of "Charity Never Faileth" and hope to continue their support of the food bank and to seek out other opportunities to serve their community in 2013.
Pictured - volunteers from the Foodbbank with the donations