Over the Easter weekend, radio stations in the United Kingdom and Germany aired inspirational messages by two communication officers of The Church of Jesus Christ of Latter-day Saints. During this time when churches are closed for services due to COVID-19, broadcasts remain a means of delivering words of hope and faith. Frankfurt-based Ralf Grünke and Malcolm Adcock, located in Warwick, each shared spiritual reflections over the airwaves.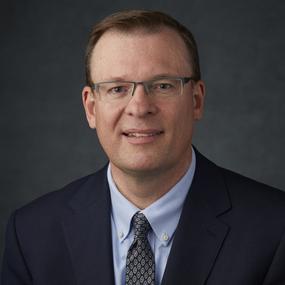 Adcock's short radio sermon was heard on BBC Radio Northampton on Easter Sunday, introduced by the faith programme presenter, Martin Heath. Adcock expressed the hope that Christians have in the resurrection of Jesus Christ and referred to acts of service during the coronavirus crisis, including support provided by Latter-day Saints.
"Members of our local congregations are getting involved in service to help support the vulnerable and look out for one another," Adcock said. "Whether it's joining a WhatsApp group – to see who needs groceries or a prescription picking up or offering prayers for someone showing symptoms of the virus. Many of our members work for the NHS [National Health Service] and are in other key worker roles – we've heard many individual stories where they've joined with their colleagues in lifting the people around them, in trying circumstances."

BBC Radio Northampton - Click here to listen  (3:38:17 - 3:42:07)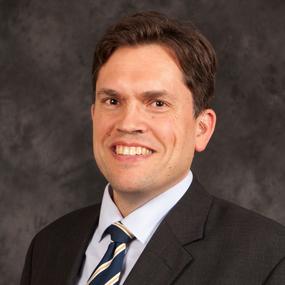 Grünke recorded a message for Tide.Radio, on his smartphone, while working from home.
Quoting from the Bible and P. M. Forni's book The Thinking Life, he encouraged listeners to spend some time over the Easter weekend for serious reflection about what really matters.
Tide.Radio is a non-commercial community station which invites member organisations of the Association of Churches and Religious Communities in Hamburg to contribute messages for a programme titled "Thoughts for the Weekend." The Church of Jesus Christ of Latter-day Saints was allotted an airtime slot on Holy Saturday, 11 April.
Tide.Radio - Click
here
to listen
Both Adcock and Grünke are employed as full-time members of the Europe Area Communication
team for The Church of Jesus Christ of Latter-day Saints. They are two of only three full-time
communication specialists serving an ecclesiastical
area
covering all of Western and Central Europe as well as islands off the coast of West Africa.